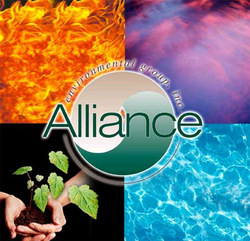 We can take care of your headaches when it comes to removal of asbestos
Azusa, CA (PRWEB) June 17, 2008
Summer means home remodeling for many Californian families. These projects may include work on asbestos contaminated areas such as older flooring, pipe coverings, ceilings and more. Alliance Environmental Group is California's trusted asbestos abatement contractor offering homeowners free removal estimates.
Alliance Environmental Group has been in operation for more than 13 years. In that time, they have successfully completed more than 55,000 projects, both commercial and residential.
"We can take care of your headaches when it comes to removal of asbestos," says Company spokesperson Bill Wood.
Realizing that choosing an asbestos removal company is a new experience for most homeowners, the Alliance Environmental Group website provides free reports relevant to contractors, insurance adjusters and property managers on how to evaluate candidates for sub-contracting and other complex issues. The company's website alliance-enviro.com also offers articles for homeowners on how to choose an asbestos abatement contractor, details about indoor air quality, mold remediation, air duct cleaning, and more.
Spokesperson Bill Wood emphasizes the "free estimates on all asbestos projects," helpful to those who might otherwise put off checking the safety of their homes.
Homeowners, particularly potential do-it-yourselfers, need to be aware that potentially hazardous asbestos may be found in a number of places, including vinyl and linoleum tiles, ductwork, stucco, drywall, acoustic and popcorn ceilings, plaster and more. When there is a potential for asbestos being present, it is much better to be cautious. Alliance Environmental Group is ready to help with removal so that remodeling and construction can proceed safely.
In addition to their work as an asbestos abatement contractor, Alliance Environmental Group is available for demolition, lead based paint and mold removal, trauma scene clean up, air duct cleaning and even assistance with pests, including bed bugs and termites.
They are frequently requested by Californian contractors and property owners faced with asbestos and other environmental issues. Now that many families are ready to begin home remodeling projects, many homeowners will find themselves requiring the services of this asbestos removal company to help California residents handle asbestos, mold and more in a safe manner.
For further information visit alliance-enviro.com.
About Alliance Environmental Group:
With 51 years of combined experience, Alliance Environmental Group provides innovative solutions with issues such as asbestos abatement or removal, lead and mold abatement, demolition, air duct cleaning, pest control, and emergency response. Alliance has successfully completed more than 45,000 remediation projects ranging from bed-bug elimination to residential mold removal in California and surrounding areas.
###