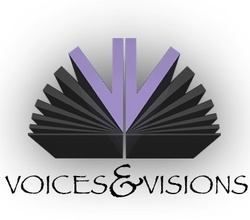 Agendas at traditional galas for a number of years have included lists of speakers as well as sometimes lengthy videos describing the work of the organization or paying tribute to the honorees
Montclair, NJ (Vocus) June 17, 2008
With short clips of video popping up on billboards, websites, handheld devices, and countless other places, some nonprofits, which historically utilize video to spread their messages, are following suit at their annual galas and other presentations. More numerous, shorter videos are substituting for single pieces.
"Agendas at traditional galas for a number of years have included lists of speakers as well as sometimes lengthy videos describing the work of the organization or paying tribute to the honorees," said Ellen Friedland, president of Voices & Visions ("V&V") Productions, a corporate video production firm headquartered in Montclair, NJ with a satellite office in Los Angeles. "But today the art of the sound byte has decreased to seconds and a video of even five minutes can seem long to a viewer. So if an organization has a number of programs to highlight or people to honor, choosing an option of several short videos rather than one long video can spruce up the event, convey key information and be more effective in motivating viewers to take a proactive role."
A few brief videos may be a particularly good solution for an organization involved in complex work. A long video replete with program explanations may not pique the interest of the audience, but dividing the various subjects into several concise programs presented between speakers ensures a multi-media format that keeps the viewers' attention focused as they digest the various components of the presentation.
One nonprofit with a complicated mission combining research and advocacy to bring about economic opportunity, regional equity, equal justice, and legal advocacy has embraced V&V videos for its annual gala. While the first year's video of the NJ Institute for Social Justice approached ten minutes, this year's event will highlight three productions, each ranging from three to six minutes.
"We didn't want to lose the opportunity to elaborate on the breadth of important social justice work in which we're engaged, and the medium of video -- using visual imagery and sound bytes of significant policymakers as well as beneficiaries-- clearly has the most impact," said NJISJ Marketing Director Amy Eisenstein. "But pairing in one video the full scope of information about our programs with the success we've experienced would have created a piece exceeding the attention span of many attendees. Instead, we worked with V&V on separating the information into two distinct, shorter pieces that were shown at different parts of the program and kept the pace very lively and interactive. The audience loved what they saw."
Key to the success of the videos is an extensive understanding on the part of the video company of the organization's mission and work. V&V's principals are comprised of Friedland, who began her career as an attorney clerking in the federal district court in Manhattan where a wide variety of complex matters were an everyday occurrence, and Curt Fissel, an award-winning TV documentary cinematographer and editor for almost 30 years. Their collective strengths ensure that every interview and background shot combines a depth of understanding of the subject made comprehensible to the viewer through organized scripts, coherent sound bytes, artistic visual angles and effects, and creative graphic design.
Annual galas are not the only way in which nonprofits utilize shorter videos.
"We originally partnered with Voices and Visions in 2005 to produce a seven-minute New Jersey After 3 promotional video," said Mark Valli, President & CEO of New Jersey After 3 – state-wide non-profit network of after-school programs dedicated to expanding opportunities to keep kids safe, enhance student learning, support working families, and promote positive youth development. "We were impressed with the promotional piece that they created, and subsequently asked them to help us craft additional videos that succinctly told our message in different formats: through short clips, PSAs, and even a mini-documentary. Collectively these videos have been valuable marketing tools helping us generate enthusiasm and support for our programs. Next on our working-agenda with V&V are video web clips!"
According to Friedland, many nonprofits fear that the cost of multiple videos will rule out the option. In fact, she says, the price difference is not significantly more than production of a single video; the same numbers of people would need to be interviewed and the same messages would be conveyed. Since the total time of several videos is likely to exceed the amount allotted for only one, a day or so for extra editing constitutes the only real financial addition. Moreover, Friedland notes, nonprofits can often find donors to underwrite the videos, understanding that their impact is likely to bring in much more money than the cost of the productions.
###