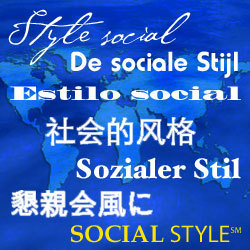 With Starwood's global footprint in over 100 countries, we needed a partner that could provide not only the appropriate languages but the cultural norms to set our associates and leaders up for success
Highlands Ranch, Colo. (PRWEB) June 17, 2008
The TRACOM Group announced expanded language capabilities for its Social Style Model. The expanded capabilities enable TRACOM to offer a one-stop shop for global interpersonal skills training. The expanded capabilities include online surveys and reports available in a variety of languages. The reports include regional norms, which take into account the cultural behaviors in the respective region.
"Our multi-national clients have come to rely on Social Style as a proven model for building interpersonal skills," said David Collins, TRACOM vice president for Training Products. "We have seen tremendous growth internationally and currently about 25 percent of the Social Style Profiles we provide for our customers are generated internationally. We are continuing to expand our language capabilities to further serve our multi-national clients."
TRACOM's Social Style Model enables companies to increase management effectiveness and improve productivity. The model uses a multi-rater instrument that allows other people to fill out a survey about the program participant, as well as a self-perception survey to collect input from the participant. Self-perception and multi-rater surveys can now be completed online in Chinese, English, European French, French Canadian, German, Portuguese, European Spanish and Mexican Spanish.
Based on the collected data, TRACOM generates a custom Social Style Profile. The profile provides a review of Social Style and Versatility concepts, personalized Versatility results, recommended actions for improving Versatility based on ratings and recommended ways to interact with others. Versatility is the ability to adjust behaviors in each situation in order to maximize productivity.
The Social Style Profile report, delivered electronically, can be provided in Chinese, English, Canadian French, European French, German, Brazilian Portuguese, European Spanish and Mexican Spanish. Additionally, regional norms are available in the native language for China, French Canada, France and Germany. Reports can also be provided in English with regional norms for Australia, India, Italy, North America, South Africa and the U.K. TRACOM developed the regional norms through cultural research in the specific regions for which the norms were developed.
"With Starwood's global footprint in over 100 countries, we needed a partner that could provide not only the appropriate languages but the cultural norms to set our associates and leaders up for success," said Allison Barber, VP, Global Learning & Development for Starwood Hotels & Resorts. "TRACOM has been that partner in providing both the on-line multi-rater surveys and reports for our leaders as well as the self-perception questionnaires. At Starwood, we believe in providing our associates with both personal and professional development opportunities. Understanding Social Style has been a tremendous advantage for not only taking care of our guests, but in working with each other. We've heard amazing stories about saved marriages, improved family communication, and a 'new' respect for different perspectives – fostering improved collaboration, productivity and associate engagement."
TRACOM also offers printed self-perception questionnaires and guides in English, Canadian French, Mexican Spanish, Brazilian Portuguese, European French, German, simplified Chinese and European Spanish. Additionally, TRACOM offers its Producing Results with Others Blended course materials in English, German, Portuguese and Spanish. The course is an in depth-conceptual and practical program to increase workplace productivity, efficiency and morale of employees.
For additional information on the new international language profiles and norms, and to view sample reports, visit http://www.tracomcorp.com/products_services/internationallanguages.html. To purchase TRACOM products and for additional information and research on the impact of Social Style on performance, visit http://www.tracomcorp.com or call 303-265-6105.
About the TRACOM Group
For nearly 50 years, The TRACOM Group has helped individuals and organizations improve workplace performance by building interpersonal skills, improving teamwork and developing leaders. TRACOM offers measurement-based learning models, courses, surveys, assessment tools and consulting services. Much of TRACOM's work is based on the Social Style Model(TM), a proven model for effective work and personal relationships. TRACOM is a division of Reed Business Information.
Media Contact:
Adriana Saldana
Fisher Vista, LLC/HRmarketer.com
831-722-9910
asaldana(at)hrmarketer.com
This press release was distributed through eMediawire by Human Resources Marketer (HR Marketer: http://www.HRmarketer.com) on behalf of the company listed above.
###