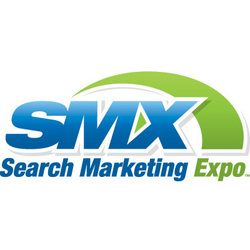 Redding, CT (PRWEB) June 18, 2008
Speakers at Search Marketing Expo - SMX Local & Mobile include more than 40 leading internet marketing pioneers. SMX Local & Mobile will be held July 24-25 in San Francisco.
SMX Local & Mobile is for internet marketers who are focused on local search and mobile marketing, whether they work as in-house SEMs or for an advertising agency. This event is designed to provide actionable tips, tactics and strategies that can be implemented immediately to improve the performance of both organic search and PPC campaigns.
Speakers at SMX Local & Mobile include Yahoo! Local General Manager Frazier Miller as well as representatives from leading local search and mobile marketing firms including Agency.com, iProspect, LocalLaunch, Overstock.com, eLocal Listing, Local.com and Local Matters. See the complete list of topics and speakers on the SMX Local & Mobile Agenda page.
Register Now and Save
Those interested in participating can register for SMX Local & Mobile at the Early Bird rate of just $1095 until the end of the day on Friday, June 20. An All Access pass includes sessions, keynotes, networking activities, hot lunches and complimentary WiFi access in session rooms.
About SMX Local & Mobile and Third Door Media, Inc.
Search Marketing Expo - SMX Local & Mobile is produced by Third Door Media, Inc. Third Door Media's mission is to empower internet and search marketing professionals by providing trusted content and community services they need to be successful. Other Search Marketing Expo events include SMX West, SMX East, SMX Advanced, SMX Social Media Marketing, SMX Munich, and SMX London. The full list is available at the Search Marketing Expo site.
Third Door Media also publishes the search marketing news and analysis site Search Engine Land, produces Search Marketing Now, a lead-generation marketing solution for suppliers of SEM-related products and services, and Sphinn.com, the place for web, online, search, interactive and internet marketers to share news stories, talk within subject-specific discussion forums, build a network and stay connected to hot topics in internet marketing.
###