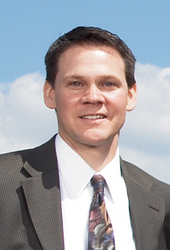 All of us at Miller Designworks work very hard on projects to make our clients look their best in order to attract the right brand message response
Phoenixville, PA (PRWEB) June 27, 2008
Miller Designworks , a 24-year-old award-winning graphic design firm, recently captured four Videographer Awards and two honors from The Communicator Awards for their work on behalf of a variety of prestigious, Philadelphia-based corporations.
Among the honorees from the Videographer Awards of Excellence was Miller Designworks' interactive product demo and web video for Lutron (Coopersburg, PA). The web video presented its AuroRa wireless lighting control system. Another Award of Excellence was given for the 2008 sales meeting-opener video presentation for SunGard Financial Systems (Wayne, PA). The Videographer Awards of Distinction included the 10-year gala anniversary video that Miller Designworks created for Endo Pharmaceuticals (Chadds Ford, PA) and a capabilities video for Reading Alloys (Reading, PA). The Videographer Awards is an international program directed by communication professionals to honor talented individuals and companies in the video production field.
Two Communicator Awards were granted to Miller Designworks for its web site modules for the Lutron AuroRa wireless lighting control system, and the web site for a local organization, the historic Colonial Theatre (Phoenixville, PA). Each won Awards of Distinction, presented for projects that exceed industry standards in quality and achievement. The Communicator Awards is the leading international awards program honoring creative excellence for Communications professionals.
"All of us at Miller Designworks work very hard on projects to make our clients look their best in order to attract the right brand message response," said Miller Designworks President Steve Miller on receiving the six awards. "Winning an award is not what we strive for because the true benchmark of our company's success is the value and quality we deliver for our clients. These six awards help demonstrate how effectively we can communicate our clients' messages in a variety of media, whether it's online, through video, or in print. We're proud of the awards, but even prouder of our client partnerships which make these awards possible."
About Each Award-Winning Project:

For the multiple-award winning interactive product demo for Lutron Electronics, the team at Miller Designworks contributed scripting ideas, hired on-camera talent, directed the video shoot and edited the final video. They then prepared it for use on the company's web site, creating a 3D interactive module that easily enables visitors to watch a video about the AuroRa wireless lighting control system while "playing" with virtual lighting controls that work like real controls. The 3D user experience simulates how simple they are to work.
On behalf of SunGard Financial Systems, Miller Designworks produced a dynamic video presentation that opened their sales meeting. Highlights included a timeline tour featuring corporate milestones, which transitioned to a forward-looking view of the organization, utilizing interviews with key company leaders. It was delivered in DVD format for both North American and European audiences.
•Reading Alloys, which designs, develops and produces master alloys and specialty powder products, partnered with Miller Designworks to create an industrial capabilities video. The challenge was to take a heavily-industrial subject and environment and create a compelling and interesting story. Miller Designworks shot the video in digital and high definition, and the award-winning video was enhanced with high definition titling and animation effects.
The Colonial Theatre (which was made famous in the 1958 cult classic film "The Blob" starring Steve McQueen) needed a dynamic and feature-rich web site. Miller Designworks created a content management system that theatre personnel can easily update, with a built-in event system that notifies subscribers via RSS or directly in their calendar or e-mail for special events.
For the 10th anniversary gala of Endo Pharmaceuticals, the team at Miller Designworks served as art directors, editors and producers for this 10-minute video presentation. Challenges included conducting interviews with 25 different key employees and executives in four different locations, spanning three states. Additionally, Miller Designworks created an historical timeline "flash" graphic that was also featured on the video.
Additional information about the Videographer Awards is available at http://www.videoawards.com, while additional information about the Communicator Awards is available at http://www.communicatorawards.com.
About Miller Designworks:
Since 1984, Miller Designworks, located in Phoenixville, PA, is an award-winning graphic design firm providing brand-enhanced web, interactive multimedia including video and print design solutions. Miller Designworks' clients are drawn from a wide variety of industries, and include Johnson & Johnson, CertainTeed, Endo Pharmaceuticals, and SunGard. Additional information about the company is available at http://www.millerdesignworks.com.
# # #