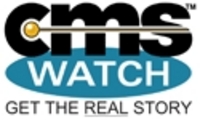 Web CMS technology continues to play a very important role in enterprise communications, since you still need a platform to produce and manage authoritative content
San Francisco, CA USA (PRWEB) June 18, 2008
Traditional Web CMS vendors are increasingly touting their "Web 2.0"-style interaction services, but enterprises looking to roll out comprehensive social computing services will likely need to bring other tools into the mix, according to research released today at the Gilbane Conference by CMS Watch, a vendor-independent analyst firm that evaluates content technologies.
"The good news is, nearly all Web CMS vendors are 'socializing' the experience around enterprise websites and intranets by adding various engagement features such as blogs, tag clouds, forums, and more to their products," said CMS Watch founder, Tony Byrne. "Where they tend to come up short is when you want to extend into broader forms of Social Networking and Collaboration." For that, you'll likely need additional technologies purpose-built for those services, argued Byrne.
In the recent release of The Web CMS Report 2008, CMS Watch interviewed customers around the globe to evaluate forty different solutions.
CMS Watch found:

Profiles and Collaboration are emerging as key Social Software services at a time when most Web CMS products focus on information-oriented Publishing and Discussion facilities.
Web CMS vendors can relatively easily replicate blog functionality, but many customers still prefer the simplicity of standalone blog tools and services, and not all Web CMS vendors can deal effectively with comment/trackback spam on public-facing blogs.
Similarly, most Web CMS tools possess sufficient editorial and versioning facilities to enable wiki services. Yet, standalone wiki tools typically perform better at creating new pages, re-organizing and refactoring discussions, and outputting compound wiki entries into printable documents.
"Web CMS technology continues to play a very important role in enterprise communications, since you still need a platform to produce and manage authoritative content," notes CMS Watch analyst, Jarrod Gingras. "So you shouldn't postpone dealing with a serious content management problem on the false hope that there is a 'Web 2.0' panacea out there to fix it."
The Web CMS Report 2008 provides a comprehensive overview of current web content management products and best practices, including updated evaluations of forty Web CMS vendors across two editions (Global and European).
Earlier this month, CMS Watch also announced the Enterprise Social Software Report 2008, which evaluates twenty Social Software vendors.
Both reports are available for purchase online from CMS Watch (http://www.cmswatch.com).
About CMS Watch
CMS Watch(tm) evaluates content-oriented technologies, offering head-to-head comparative reviews of leading solutions. Through highly detailed technical evaluations, CMS Watch helps sort out the complex landscape of potential solutions so that buyers can minimize the time and effort to identify technologies suited to their particular requirements. To retain its independence as a totally impartial analyst firm, CMS Watch works solely for solutions buyers and never for vendors.
###