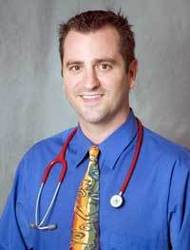 That's because you have a stronger immune system that gets rid of the tiny cancers before they become tumors.
Portland, Maine (PRWEB) June 19, 2008
In an interview with the Wild blueberry Association of North America, respected author, pediatrician, and talk show personality Dr. Jim Sears said eating wild blueberries is one of the most important things people can do for their brains. The little blue fruit has risen in the ranks as a powerful food when it comes to promoting health and nutrition, and is now enjoying a boost from Sears, who credits taste, versatility, and powerful nutritional value for the berry's starring role in the world of nutritional health.
Dr. Sears is a respected pediatrician known for his contribution to improving the health, nutrition, and child-rearing practices of families throughout the country. He has offered his unique perspective on the importance of good family nutrition as a frequent guest of Dr. Phil and on the health website AskDrSears.com. He was chosen by producer Dr. Phil McGraw to star in the new syndicated TV show, The Doctors, with other prominent physicians, including former star of The Bachelor, Travis Stork.
Sears has been a proponent of the blueberry, particularly the wild blueberry, which carries even stronger nutrient value, since he discovered studies that showed that a diet of blueberries reversed short-term memory loss and improved motor skills in laboratory rats. He cited eating wild blueberries, and fruits and vegetables in general, along with eating a good source of omega-3 oils, as simply the two best things people can do to maintain brain health. Wild blueberries are notorious for their deep blue color, which is an indicator of high amounts of anthocyanin, a powerful antioxidant believed to protect against brain aging and promote vision health.
In the interview, featured in the latest issue of the Wild Blueberry Health News newsletter and available in full at http://www.wildblueberries.com, Sears referred to wild blueberries as a "happy food" because of their low glycemic index, which helps maintain mood, energy and concentration throughout the day, and referenced the berry's extraordinary potential to scavenge cancer-causing free-radicals. "We know that those who eat the most fruit cut their cancer risk in half," said Sears. "That's because you have a stronger immune system that gets rid of the tiny cancers before they become tumors."
Sears also shared his Smoothie Recipe, a staple of the Sears family, which features a serving of wild blueberries, and discussed his role in his upcoming TV show, a spin-off of the popular Dr. Phil.
"We're very pleased that someone of the caliber of Dr. Sears, a respected member of the medical and health community who offers advice to millions of people, is such a vocal supporter of the health benefits of wild blueberries," said Wild Blueberry Association Nutrition Advisor Susan Davis, M.S., R.D. "We continue to learn about the many specific health benefits of blueberries, in particular wild blueberries, that make them a popular food and recipe ingredient, including antioxidant benefits and benefits related to cardiovascular health. That Dr. Sears recognizes the wild blueberry for its amazing nutrient properties - and makes it part of his own healthy lifestyle - helps to further our mission of expanding the public knowledge of the berry's unique advantages."
Dr. Sears is not the first health advocate to have touted wild blueberries as a favorite. Others include SuperFoods author Dr. Steven Pratt, and Oprah show favorite Dr. Oz, who named the fruit as nutritional powerhouse because of its anti-aging properties. The latest industry research concerning the health benefits of wild blueberries can be found at http://www.wildblueberries.com.
About Wild Blueberry Association of North America:
The Wild Blueberry Association of North America is a trade association of growers and processors of wild blueberries from Maine, dedicated to bringing the wild blueberry health story and unique Wild Advantages to consumers and the trade worldwide. For the latest information on the health benefits of wild blueberries, where to purchase wild blueberries, or to find recipe ideas, visit http://www.wildblueberries.com.
Contact:
Sue Till, Marketing Director
Swardlick Marketing Group
7 Custom House Street
Portland, Maine 04101
207.775.4100 tel
207.775.5668 fax
http://www.wildblueberries.com
###