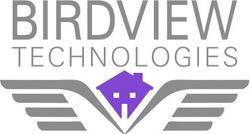 and HOMECAST™ hit the bulls-eye for them.
Lombard, IL (PRWEB) June 19, 2008
BIRDVIEW Technologies announced that it has completed the addition of several new portals to its HOMECAST™ property publishing platform for its residential real estate brokerage clients. Zillow, Cyberhomes, and Front Door by HGTV are BIRDVIEW's latest portal partners. A true single entry system, HOMECAST™ eliminates the need for manual entry in supported Multiple Listing Services.
"These latest destinations expand our client's opportunities to market their property listing inventory on some truly prime locations on the Internet," said Julie Mategrano, Director of Industry Relations for BIRDVIEW, and who spearheads the search for, and addition of new portal partners. The addition of Cyberhomes is a particularly advantageous one. "With Cyberhomes," says Mategrano, "clients get a 3-in-1 bonus because Cyberhomes has partner agreements with giants AOL and YAHOO."
HOMECAST™, the innovative property publishing software, was introduced last year for BIRDVIEW clients, and at that time included Google, Lycos, Trulia, and Propsmart. "From its inception, HOMECAST™ has been aggressively absorbed by our clients," said Avo Mavilian, BIRDVIEW Director of Sales. "The demand for the tool is stimulated by slowing market conditions, and growing motivation to market listings to a wider audience. Brokerages needed a simple and effective tool to get their property listings distributed quickly and easily," states Mavilian, "and HOMECAST™ hit the bulls-eye for them."
Even more portal additions are in the works including some international sites. "We're excited about the global opportunities that are unfolding for our clients," said Bedros Bedrosian, President of BIRDVIEW Technologies. "These are the times when the real estate industry shifts into a higher gear looking for more creative marketing and advertising outlets, while also economizing. That's a challenge we're equipped to help them meet."
About BIRDVIEW Technologies
BIRDVIEW Technologies, http://www.birdview.com, combines a consultative approach with innovative technologies to help real estate brokerages build better online businesses. The Company's suite of web-based solutions helps real estate brokerages service the needs of over 2 million prospective home buyers each month.
###