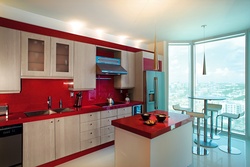 tiles to custom size panels, works on any surface-floors, counter tops, walls, even furniture. The flexible ¼
Miami, FL (PRWEB) June 19, 2008
Trend USA has introduced 9 new colors for Trend Q, the recycled stone agglomerate material that is scratch, heat, stain and water resistant. Inspired by the calm beauty found in nature the new colors are evocative of organic hues ranging from the robin's egg blue, to stalks of wheat and mustard blossoms.
The collection of 49 Trend Q colors contain up to 72% post consumer recycled content integrated with glass from recycled beer, gin, and water bottles, copper infused Aventurina and mother of pearl to add sparkle and depth. Trend Q, available from 12" tiles to custom size panels, works on any surface-floors, counter tops, walls, even furniture. The flexible ¼" thin material makes it a perfect choice for remodeling, as it can be installed over existing surfaces making demolition and waste obsolete. Manufactured in the United States, Trend Q is designed to offer an ecologically conscious product, strong enough for any surface application for both residential and commercial use with the critical characteristics necessary to contribute to LEED certification. For more information about Trend Q please call #1.866.508.7363 or visit http://www.trendgroup-usa.com
Trend USA offers customized glass mosaic and agglomerates, which combine the tradition of sensual Italian beauty with American innovation. Together with provocative international artists we push the boundaries of technology to design materials and patterns that are vivid, luxurious, modern. We embrace challenges with a passionate commitment to develop ecological solutions. The alchemy of glass, quartzite, granite and gold create alluring surfaces that inspire trends while honoring our Italian heritage.
###