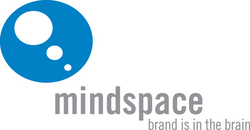 Winning three awards from this esteemed organization is testament to Mindspace's firm grasp of the nuances of B2B marketing and positioning
Tempe, Ariz. (PRWEB) June 19, 2008
Tempe, Ariz.-based Mindspace took home three prestigious awards from the Business Marketing Association's 2008 B2B ACE Awards, which were presented at a gala event on Tuesday, June 17, 2008 at Le Parker Meridien Estrela Penthouse in New York.
For more than 25 years, The Business Marketing Association of New York has brought together the works of the creative elite to recognize the industry's leaders. This year's ACE Awards garnered a record 436 entries from across the U.S., Australia and Canada.
As the only Arizona-based company to be awarded, Mindspace shared the winner's spotlight with some of the world's most well-known agencies, including Y&R, Gray Group, Ogilvy + Mather and BBDO.
"Winning three awards from this esteemed organization is testament to Mindspace's firm grasp of the nuances of B2B marketing and positioning," said Brent Shetler, principal and creative director of Mindspace. "We're very pleased with the recognition of our efforts, but even more delighted for our clients, who benefit directly in the form of increased awareness and sales."
A Gold Award for Brand Design was presented to Mindspace for the smartly-designed logo for GarageFly, an online community that provides consumers with service and automobile repair information through tools, resources and validated customer reviews of participating shops.
Additionally, the company received a Silver Award for Best Client Solution that Doesn't Fit in a Pre-existing Category for its efforts on behalf of Avnet Technology Solutions, the largest value-added computer hardware and software distributor in the world. The company created a Video PDF, using a proprietary method to transform a traditional PDF into a more compelling and engaging sales tool by adding interactive video.
"Mindspace has singularly deciphered how to integrate streaming video into standard PDFs, without negatively impacting file size or creating an executable file that can be flagged as SPAM," said Mindspace Principal and Strategic Director, Mark Zembal. "It's a turn-key process that gives clients a PDF worth talking about and one that intended audiences actually pay attention to. The average recipient views one of our vPDFs an average of eight times, which proves greater interest and pass-along value as compared to traditional PDFs, which are lucky to be opened at all."
The company also received the Bronze Award for Integrated Marketing Campaign under $100,000 for Avnet's "No Naked Databases" campaign, which was to increase awareness and drive response to boost sales of Oracle's Enterprise Management Solution. The campaign generated a noteworthy 15% response rate, as part of an overall program it developed that increased sales by over 315% in a single year.
The Business Marketing Association's New York City chapter services professionals across the nation involved in all areas of business marketing and advertising to foster the growth and success of the overall industry. The BMA-NYC ACE Awards, which the New York Times has heralded as one of the most prestigious advertising award competitions in the world, serves to recognize key agencies and practitioners on the extensive and original work they have produced that have surpassed the norms of everyday accomplishments.
About Mindspace
In business since 2002, Mindspace has experienced tremendous growth every year since it hung out its shingle, in terms of both revenues and clients. Extremely strategic, highly creative, and just a little bit left of quirky, Mindspace goes beyond pretty pictures and clever copy to actually understand clients' business objectives and challenges so that it can deliver highly effective and integrated solutions. With business-to-business and business-to-consumer customers on both coasts, and in-between, this highly decorated, international award-winning agency is building a loyal following of clients and employees. For more information, please call 480.941.8497 or visit http://www.mindspace.net.
###