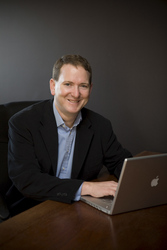 The future is in bringing together the whole of online travel, including small websites and blog owners who may not be 'professional' travel writers, but who are extremely passionate and knowledgeable in a range of areas. If each of these sites and blogs are chapters of one large online travel guide, we need a way to bring these chapters together
(PRWEB) June 19, 2008
"The travel guidebook is dying as the medium for travel research and trip planning. Denying this is denying the truth", says Ed Lester, founder of online travel publishing company So Much World on Monday, pre-empting the launch of his latest travel website, http://www.travelshout.com. "People want video; they want to view things on their mobile phones; they want to upload and tag and comment and share; they want to print what they need and leave the rest; they want things to be personalized and relevant. People want more than guidebooks offer, and they want it for free", Lester continues.
Lester is quick to acknowledge the revolutionary step of Tony Wheeler starting Lonely Planet in 1972, but points out that whilst travel, the world and people's demands have changed, travel guidebooks have essentially stayed the same for nearly two decades. "The guidebook is on the way out -- but what isn't diminishing is public demand for world class travel writing and editing, beautiful photography, and well-researched, reliable information. The big publishers don't seem ready to accept it yet, and many travel writers have accused me of trying to harm their industry, but that couldn't be further from the truth. I'm just reflecting a change that has already happened."
Travelshout.com is Lester's latest response to this change. A live chat application that can be installed on any site or blog, with Travelshout you can have a conversation in real time, across different sites. TravelShout allows people to share and access tips, ideas and information from amongst their peers, just like they would in real life, creating a big travel conversation across a network that has the potential to span the entire web.
"The future is in bringing together the whole of online travel, including small websites and blog owners who may not be 'professional' travel writers, but who are extremely passionate and knowledgeable in a range of areas. If each of these sites and blogs are chapters of one large online travel guide, we need a way to bring these chapters together", Lester continues noting that YouTube's success lies not in creating or controlling content, but in its ability to offer its users a technology platform that innovates by giving people a voice.
Speaking about how the major travel websites have made their mark online, Lester notes that it is the community of users and their contributions that underlie this success. Lonely Planet, he says, have made an admirable attempt at adapting their traditional offering to online, but their success in bridging the gap between print and web is due in a large part to their forums boards and other community aspects. Lester also notes that both TripAdvisor and Virtual Tourist couldn't exist without their massive online community of travelers and their willingness to share their stories and reviews.
Certainly, surveying the online landscape shows a significant shift to user generated content and social networks, hallmarks of what some commentators have dubbed "Web 2.0" . The future paradigm of publishing must reflect this change, argues Lester, and take into account a fundamental shift in the information flow back to users. He says that there can never be one online alternative to travel guidebooks, but rather acknowledges that the future will be in drawing together the proliferation of websites into a cohesive whole.
Travelshout, like its precursor Travelbookmarking.com, is a site that seeks to create this cohesion by harnessing social technologies and making them relevant to travel publishing. Speaking about the current landscape of travel publishing, Lester is quick to contrast his approach with that of mainstream travel sites. "The power has shifted away from those who turned travel into a commodity, back to the individual traveler and their story." Lester sums up by saying that So Much World's mission is to embrace and encourage, "those websites and blogs who embrace quality and conversation, and who understand that travel represents basic human needs -- to learn, to grow, to discover, to experience, and to share. They are the future of travel online."
# # #