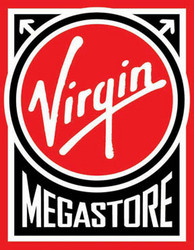 We brought on Krysty O'Quinn and her team at SJ Communications as our PR agency of choice seven years ago because of their commitment to bring the Virgin brand messaging to both the press and to our consumers
Los Angeles, CA (PRWEB) June 23, 2008
SJ Communications a full service public relations and media-consulting firm, has been named agency of record for Virgin Entertainment Group, the parent company of the Virgin Megastore chain. This marks the 8th consecutive year that Virgin Megastore has retained SJ Communications as their agency of Record.
"We brought on Krysty O'Quinn and her team at SJ Communications as our PR agency of choice seven years ago because of their commitment to bring the Virgin brand messaging to both the press and to our consumers," explains Dee Mc Laughlin, Vice President of Marketing, Virgin Entertainment Group, North America. "SJ Communications is a vital part of our marketing department at Virgin Megastores as they've helped us with various large scale events, such as grand openings, to our regional in-store artist signings. They have been an excellent team to work with as they excel at managing crisis management situations before they start, and they work around the clock to help us get the word out about our company and events."
In the past year SJ Communications has also helped expand the Virgin brand into the Social Media space by working with the brand's marketing team to develop and build a Social Media Online Newsroom: http://www.VirginMegaMashup.com
The site is a first of its kind as it's taken a typical online newsroom and evolved it into a 'Mashup' of the best in streaming video, and audio podcasting, social bookmarks, and Blog content along with the traditional elements of a company press room. Consumers and media alike can navigate the Mashup to give their own feedback to top Virgin executives, access event listings, celebrity photos, and gossip. The site has been viewed by several thousands of online users and has been instrumental in recent marketing campaigns for the brand. VirginMega Mashup is the first site to introduce a true content mashup to online press rooms, as noted by PRWeek.
SJ Communications priorities for the Virgin Megastore brand will to continue to promote new events and campaigns at its chain of North American stores. SJ Communications will also continue to oversee all operations pertaining to the Virgin Social Mashup website: http://www.VirginMegaMashup.com and will continue to help in any potential crisis management situations.
For More Information about Virgin Megastores or SJ Communications, Inc. call: 818.881.3889
About SJ Communications:
SJ Communications is a corporate and marketing communications that specializes in building strong media relations with the national entertainment, consumer, travel and tourism, athletic and business press. The agency excels in corporate/reputation management, business-to-consumer marketing, the coordination of corporate and celebrity publicity, special events, media/presentation training, company and product launches and crisis management. Our staff at SJ Communications has proven they can design and deliver successful campaigns, find creative solutions to challenging communications assignments and exceed client expectations which have earned us a reputation as an industry expert. For more information log onto http://www.sjcommunications.com.
About Virgin Entertainment Group:
Virgin Entertainment Group is the world's leading multi-channel lifestyle entertainment retailer, providing customers with a range of superior entertainment experiences through a family of integrated Virgin-branded businesses. The "category killer" Virgin Megastores and Virgin Megastore Online at http://www.virginmega.com are integral parts of a strategy to provide entertainment customers with what they want, how they want it, and when they want it. For more information, or to check out the location of the nearest Virgin retail, go to http://www.virginmegamashup.com or http://www.virginmega.com.
###