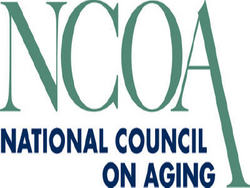 Washington, DC (PRWEB) June 21, 2008
Statement by James P. Firman, President and CEO of the National Council on Aging:
The National Council on Aging (NCOA), a national leader in finding and enrolling older Americans in benefits programs, urges the IRS to immediately redouble their efforts to reach the 5.2 million people eligible for economic stimulus payments but who have not yet filed. While we applaud their success in reaching 13.6 million of the approximately 19 million individuals found eligible by the Social Security Administration and Veterans Administration, it is critical the IRS connect with the approximate 26% who have not yet filed for the payment.
With an October 15 deadline to file, it is becoming increasingly urgent to reach people who have not filed for the payments they deserve. The economic stimulus payment of $300 paid to a single person, and $600 to a couple, mean a lot to seniors of modest means. This is true more than ever with rising gas, food, and health care costs.
The IRS's announcement to open their offices on specific Saturdays and send out another mailing is important and NCOA urges the IRS to make sure the mailings are carefully crafted to get the attention of those seniors and veterans who have not yet filed -– using the simplest and most direct process possible to encourage a greater response, including pre-filled out tax forms. We also urge the IRS to employ a nationwide media campaign to reinforce this effort, using local data to get the attention of people throughout the country.
Reaching the millions of people eligible to file for economic stimulus payments will make a positive, needed difference in their lives. NCOA and AARP Tax-Aide have aggressively helped in this effort since IRS' announcement of the Economic Stimulus program, including the availability of a Web-based tool that helps people understand their eligibility for the stimulus payment. After an individual has answered a few questions, they can print out their own IRS Form 1040A, sign it and mail it to the IRS to get their economic stimulus payment. Visit http://www.benefitscheckup.org
About the National Council on Aging (NCOA):
Founded in 1950, the National Council on Aging (NCOA) has a mission to improve the lives of older Americans. A non-profit organization with 3,700 members, we also have a national network of some 14,000 organizations and leaders that help us in our work. NCOA members include senior centers, area agencies on aging, adult day service centers, faith-based service organizations, senior housing facilities, employment services, consumer groups and leaders from academia, business and labor. Our programs help older people remain healthy and independent, find jobs, increase access to benefits programs, and discover meaningful ways to continue contributing to society.
contact:
Georgiana Bloom
202-609-6935
georgiana.bloom(at)ncoa.org
This press release was distributed through eMediawire by Human Resources Marketer (HR Marketer: http://www.HRmarketer.com) on behalf of the company
listed above.
###