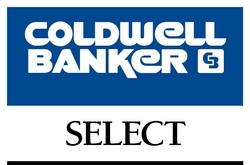 While the company has certainly grown and had many successes over the years, this move will take us to a whole new level and we're very excited about that opportunity.
Oklahoma City, OK (PRWEB) June 26, 2008

Oklahoma's largest residential real estate firm is expanding its footprint into Oklahoma City. The newly formed Coldwell Banker Select announced today its merger with Marolyn Pryor Realtors in Oklahoma City. The announcement comes just two days after Sam Rader of Coldwell Banker Rader Group (CBRG) and Terry Gartside of Terry Gartside Realtors in Tulsa announced the merger of their companies to create Coldwell Banker Select.
Today's announcement brings Coldwell Banker Select to 20 offices statewide and a sales force of more than 700 real estate agents. The Oklahoma Real Estate Commission confirms this is the largest real estate merger in state history.
"This move allows these three powerhouse companies to continue the legacies created by each owner," said Sam Rader Chairman of the Board for the newly created company. "Each of us has built a successful business over the past 30 years and now we have an incredible opportunity to expand those businesses far beyond what any of us could have imagined when we were starting out in the late '70's."
Marolyn Pryor Realtors, which began in 1977, has grown to a sales staff of over 125 people with offices in Oklahoma City, Yukon, Mustang, Tuttle and Moore.
"I'm very proud of the company we've built and as the years progressed, I wanted a plan of succession for my business, my associates, customers, and clients," said Pryor. "This move not only allows me to continue the company's growth but expand it exponentially."
Pryor is currently serving her second term as the President of the Oklahoma City Metro Association of Realtors (OKCMAR) and has been a previous winner of OKCMAR's "Realtor of the Year" award. Pryor has also served two terms as an Oklahoma Real Estate Commissioner and in June Governor Brad Henry appointed her to her second five-year term as Trustee to the Oklahoma Housing Finance Agency. Pryor will continue with the new Coldwell Banker Select firm as the General Manager of Oklahoma City.
"The combination of the three companies brings not only decades of experienced agents, but incredible leadership within the state and national real estate industry," said Rader. "Coldwell Banker Select will have five past or present state board presidents of the Oklahoma Association of REALTORS® as well as three former and two current members of Oklahoma's Real Estate Commission."
Rader says his former company, Coldwell Banker Rader Group, ranked ninth in the Coldwell Banker system in closed sales in 2007. The Coldwell Banker system includes 1,200 real estate companies nationwide. CBRG was also listed 68th in the nation among all real estate brokerages last year according to RIS Media. Rader says he expects the new Coldwell Banker Select to reach a billion dollars in sales in 2008.
Gartside has 70 real estate agents and offices in Sand Springs, Sapulpa, Jenks and Glenpool. CBRG has 420 sales agents and a staff of 50 with three offices in Tulsa, offices in Broken Arrow, Claremore Owasso, Skiatook and Sand Springs as well as agents specializing in the Oolagah, North Tulsa and downtown Tulsa markets.
"I started my company 34 years ago," said Gartside. "While the company has certainly grown and had many successes over the years, this move will take us to a whole new level and we're very excited about that opportunity."
Gartside says his company had $115 million in closed sales in 2007 on 1,000 transactions. Rader Group had $860 million in closed sales in 2007 on 5,600 transactions in the same period. Marolyn Pryor Realtors had approximately $143,000,000 in closed sales in 2007 on 1246 transactions.
Rader and Gartside are both past presidents of the Greater Tulsa Association of Realtors (GTAR) and the Oklahoma Association of Realtors (OAR). Both have also been honored by the OAR as the "Realtor of the Year" for their contributions to the industry. Rader is currently Regional Vice President for the National Association of Realtors (NAR) representing Oklahoma, Kansas, Missouri and Arkansas for 2008 and serves on the Executive Committee for NAR.
For more information, visit the Coldwell Banker Select website at http://www.cbokc.com.
Media Contact:
Kym Koch Thompson
(405) 831-8668
# # #