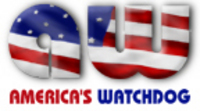 a train wreck waiting to happen
Washington, DC (PRWEB) June 26, 2008
Americas Watchdog is a renown national consumer group focused on investigations involving securities fraud, defective drugs or pharmaceuticals, predatory mortgage lending, stock brokerage fraud, investment banker fraud or negligence, insurance company abuse, hospital and nursing abuse/wrongful death and other consumer issues. According to the group, "US consumer fraud and abuse has never been worse and we want to help plaintiffs firms grow their cases, or build on information they might already have. There is no plaintiffs law firm service in the world that even comes close to our abilities or our reach." US plaintiffs law firms wishing more information can call Americas Watchdog anytime at 866-714-6466.
According to Americas Watchdog, "We can help plaintiffs or consumer law firms in the following areas":

Securities Fraud: With an emphasis on financial product fraud, insider development, strategic planning, pension fund fraud involving mortgage backed securities, etc; Americas Watchdog can help a plaitiffs law firm in significant ways. As an example Americas Watchdog has been one of the leaders in exposing the $330 billion "auction rate securities disaster". Americas watchdog calls it "the single worst case of fraud in US history" (New York Times, April 2008). The group says, "With the expertise we have gained from the auction rate securities debacle, we can assist larger securities arbitration firms with victim intake on specific financial product failures, manage press releases, etc." Americas Watchdog accurately predicted the US real estate disaster three years ago calling it, "a train wreck waiting to happen" (Money Magazine, 2005). Securities law firms that might have an interest in this type of service or these types of investigations, can call the group anytime at 866-714-6466.
Americas Watchdog has created the US Drug Watchdog as a web site focused on lethal or harmful pharmaceuticals. Americas Watchdog can assist law firms with press releases within 24 hours, investigative intake, insider intake or any other types of information a law firm might need to establish information, or to successfully prosecute a case/class action. According to Americas Watchdog, "A law firms partner sees something, or something happens with respect to a FDA recall, and they don't jump on it instantly. The case goes to someone else, or a great case never gets filed. Trying to get involved three or four weeks after an FDA recall is too late."
National or Regional Home builders: Aside from selling mortgage backed securities that were inflated by 20% or more -- exposing the shareholders to a down graded stock, US home builders have defrauded millions of US consumers with over priced internal mortgage products, phony title insurance policies, appraisal fraud and more. This mentions nothing of millions of possibly defective homes built by undocumented workers. Plaintiffs law firms wishing to know about US home builders are welcome to contact Americas Watchdog anytime at 866-714-6466. Americas Watchdog's National Mortgage Complaint Center is one of the most quoted sources in the US on predatory mortgage lending. The group also has a specific expertise in defective construction products.
Law firms that might have an interest in hospital or nursing home issues are welcome to call Americas Watchdog anytime. The group has years of experience investigating hospitals or medical facilities for negligence, abuse, and fraud. According to the group, "if it happened once typically it happened more than once.
Law firms that might have an interest in insurance companies involved in red lining consumers, or insurance bad faith issues should contact Americas Watchdog. Americas Watchdog's President formerly lived in New Orleans before, during and after Hurricane Katrina. According to the group, "A consumer getting 50 cents on the dollar for a major loss in an insurance claim is not acceptable. We are passionate about exposing insurance companies for what they are and what they do to average US consumers."
Americas Watchdog is one of the most quoted consumer sources in the US on banks or financial institutions, securities, or financial products, national or regional home builders, Wall Street, pharmaceutical companies, US drug recalls, hospitals or nursing homes. The group has been featured in Money Magazine, the Wall Street Journal, Newsweek Magazine, Good Housekeeping Magazine, The New York Times, The Daily Telegraph of London and numerous other US or international publications. If Americas Watchdog can assist a plaintiffs law firm in any of the mentioned areas, partners are welcome to call the group anytime at 866-714-6466.
Americas Watchdog's web site is located at http://AmericasWatchdog.com.
Americas Watchdog is all about consumer protection and corporate responsibility.
###