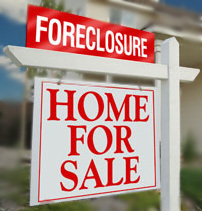 Boise, ID (PRWEB) June 24, 2008
According to BoiseRealEstateInfo.net, even those within the real estate business are often surprised to learn that a new wave of foreclosure-related tragedies is sweeping the nation, and harming not homeowners, but renters. While everyone in the country is fully aware of how the mortgage and housing crisis is adversely affecting homeowners and mortgage lenders, few realize that tenants - even those with perfect credit and payment histories - are being evicted in record numbers because their landlords are delinquent on monthly mortgage payments.
When a rented or leased home enters foreclosure, banks and landlords have no legal obligation to inform the tenants, so they are usually the last to know that there is a problem. Many discover their imminent eviction only when they come home to find an official eviction notice from the lender posted on the door. In the worst cases - for example if families were away on long vacations when notices were posted - they return home to find the locks changed and their belongings in the street.
To add insult to injury, many of these abruptly displaced tenants lose cash security deposits because some desperate landlords - who are already in financial trouble with creditors - pocket rent money and deposits and disappear. Tenants have to try to come up with enough cash to start over, which means more deposits and first and last month rent payments in addition to actual moving expenses.
But the incidence of evictions is not limited to just a few unique or random situations. In the city of Los Angeles, for example, 60 percent of residents rent or lease their homes - and are at risk for eviction if their landlords get foreclosed on by lenders. Currently, approximately 40 percent of all single family home foreclosures in Los Angeles involve rented or leased property, and those figures are rising monthly - so the situation in that metropolitan area and many others like it across the USA is reaching a boiling point.
Tenants are often families with children, and moving can mean changing schools, relocating farther away from jobs, and interrupting important significant relationships with friends, loved ones, and neighbors.
Those reentering the rental market find that due to a shortage of available rental units, finding comparable housing in the same price range is a challenge. Millions of homeowners have moved from homes because they sold them to avoid foreclosure or lost them to repossession. Those former homeowners are now renting or leasing, adding significantly to the number of renters in the USA. But during the 2000s, as home prices surged, builders and developers focused on single family construction and shifted away from the creation of rental units. So the rental market is experiencing a sudden spike in demand at a time when the supply is inadequate. That bodes well for investors who are landlords, but puts additional obstacles in the path of evicted tenants quickly and urgently seeking affordable housing options.
National Public Radio reported that for every foreclosure postponed or prevented, more than a dozen new properties go into foreclosure. Now we know that many are the homes of unsuspecting and innocent renters who - thanks to no fault of their own - are forced out with no rescue plan, no bailout, and no economic stimulus package to address their needs.
In My Opinion is an exciting resource offered by BoiseRealEstateInfo.net with buyer and seller tips and insights, fresh and insightful information, expert commentary, and the latest inside scoop on the Boise Idaho real estate and national real estate markets.
###