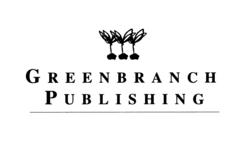 As a healthcare consultant, I have worked with Ron Sterling for over 20 years. He has always been my
Phoenix, Maryland (PRWEB) June 24, 2008
Greenbranch Publishing announces a breakthrough book for medical practices eager to minimize the costs, confusion and outright risks of choosing and implementing an Electronic Medical Record (EMR) system. Just released, Keys to EMR Success: Selecting and Implementing an Electronic Medical Record is written by Ronald Sterling, CPA, MBA (paperback, 253 pages, ISBN: 0-9814738-1-4, list price - $129.00 with pre-publication price -- before July 11, 2008, $99).
As a nationally recognized expert on practice-based computer systems, Ron Sterling has helped many medical practices evaluate whether an EMR investment makes sense (and for some practices, it doesn't!). From there, he helps them define requirements, choose the right system, get physician and staff buy-in, and take the system "live" as smoothly as possible. Now, in Keys to EMR Success, Sterling translates his experience into a step-by-step process any medical practice can follow with ease, from first considering an EMR, all the way through post-implementation training and updates.
"There is no question," says Sterling that the selection and implementation of an EMR is a 'bet-the-practice' proposition. If you fail, you end up with more costs and greater frustration. On the other hand, few practices will be able to avoid implementing EMRs as these tools become necessary to meet patient expectations, payer quality requirements and pay-for-performance demands." Keys to EMR Success provides a proven path medical practices can follow with ease – and the confidence they're making the right decisions about features, vendors, integration with the practice management system, and other critical factors.
Nancy Collins, President of Greenbranch Publishing says Keys to EMR Success is particularly valuable because it explores more than just the technology considerations. "From common care standards and disease management initiatives, to the HIPAA Transaction Set and Continuity of Care Record, Sterling offers bottom-line perspective on how current industry issues affect EMR decisions. For example, in looking at Pay for Performance, he points out how an EMR can help practices answer Medicare/Medicaid pay-for-performance initiatives — and how payers like BlueCross/BlueShield in Pennsylvania awards pay-for-performance points to practices with an EMR."
"Another thing that's unique about this book," adds Collins, "is that medical practices aren't squeezed into a 'one size fits all' approach. The system works for every practice, but in working through the system, each practice will be able to identify the right EMR for their unique practice. This saves money – you don't buy features you don't need, but you don't overlook features you'll need down the road, either."
Selected Table of Contents
Chapter 1: Should I Invest in an EMR? Who should — and shouldn't —make the leap.
Chapter 2: Evaluating an EMR Investment How to compare the system's cost to potential ROI in patient care, document management, compliance, and other key practice areas.
Chapter 3: Your Practice Management System and an EMR Best practices for getting these systems to work together — and with your practice management team.
Chapter 4: Compiling a Practice-Focused Evaluation List How to define requirements and anticipate features you'll need in the future.
Chapter 5: Selecting Products to Review Narrowing the field of 400 EMR products to find the best candidates for your practice.
Chapter 6: Reviewing Products for Your Practice How to complete due diligence in two months, including what to look in demos.
Chapter 7: Making a Final Decision Using a weighted score system … and asking the right questions about server support, hardware specs, and other potential hidden costs.
Chapter 8: Negotiating a Contract How to avoid tricky situations with warranties, termination clauses, upfront fees, and more.
Chapter 9: Implementing an EMR. From clinical standards and policies, to data conversion and training: who does what, when.
Chapter 10: Activating an EMR How to keep personnel and logistics issues from sabotaging your success with the EMR system.
Chapter 11: Supporting an EMR Maintaining standards (e.g., clinical charting), motivating proficiency, training new employees, and regularly refreshing staff EMR skills.
BONUS!...an EMR glossary and a list of vendors including company names, contact information, certification status, and specialty orientation.
Stellar Reviews!
"As a healthcare consultant, I have worked with Ron Sterling for over 20 years. He has always been my "go to" person for advanced technology issues facing my clients. He has an amazing ability to comprehend complex IT and healthcare business issues, and then to communicate them to lay persons in a simple -- and often humorous -- manner."
Barbara J. Grant, CPA, MST
Principal
Gates, Moore & Company
Atlanta, Georgia
"National initiatives to accelerate the adoption of health IT is directly linked to successful implementation of EHR-EMR systems. This book will guide you to a successful implementation."
Vinson J. Hudson
President/POMIS,
Industry Analyst
Austin, Texas
"This book is an invaluable resource for practices facing the arduous task of choosing and implementing an EMR system. By following Sterling's methodical and detailed approach, the reader is transformed into a more intelligent buyer. The checklists are terrific!"
Karen Zupko
President, Karen Zupko & Associates,
Chicago, Illinois
About Ron Sterling
Ron Sterling, CPA, is President of Sterling Solutions, Ltd., Silver Spring, MD. A nationally recognized expert on practice-based computer tools, he has authored four books the topic, has reviewed electronic medical record and practice management systems from over 150 vendors, and has guided a variety of primary care and specialty practices in over 30 states in the selection and implementation of electronic medical record and practice management systems.
About Greenbranch Publishing, LLC
Headquartered in Phoenix, Maryland, Green branch Publishing, LLC, is a privately held firm founded in 1998. The company is a leading publisher of medical practice management titles, electronic media and audio conferences for physicians, practice administrators and office practice managers.
More information can be found at http://www.mpmnetwork.com, http://www.mpmjournal.com, http://www.mpmbuyersguide.com, http://www.soundpractice.net http://www.greenbranch.com
###