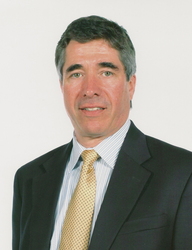 Tim brings a wealth of management, corporate and international experience to our company as well as the insights from having been one of our customers over the last few years. Our goal is to be best in class in our product offerings and in our customer service and Tim will help us further that
Pocatell, ID (PRWEB) June 25, 2008
Tim Forhan, formerly Sr. Vice President of Quality Systems from AMI Semiconductor, has joined Sanctuary Wealth Management as a principal based in Pocatello, Idaho. After 29 years in corporate America, Mr. Forhan will bring broad management and financial experience to Sanctuary as a Principal and Sr. VP of Systems Development.
"Consistent excellence is invariably a function of repeatable processes and business systems," says Mr. Forhan. "I have had a life long passion for investments and the way capital markets work and when this opportunity presented itself I decided to take my knowledge in business processes and make a passion my full time job."
"Tim brings a wealth of management, corporate and international experience to our company as well as the insights from having been one of our customers over the last few years. Our goal is to be best in class in our product offerings and in our customer service and Tim will help us further that," said Brett Robison, founder of Sanctuary Wealth Management.
Sanctuary Wealth Management is a specialized investment firm focused at holistic financial plans, broad global asset allocation, appropriate risk management and exceptional personalized service. Sanctuary investments are predominately based on the Dimensional Fund Advisors Index fund platform. Coupled with a process to assure all facets of a comprehensive financial plan are addressed and with a network of exceptional partners, Sanctuary strives to deliver to its clients the comfort in knowing that a complete plan is in place and that it is based on the strength of the Nobel Prize winning Modern Portfolio Theory. Tim comes to Sanctuary after 20 years at IBM and nearly 6 years at AMIS.
Mr. Forhan received an MBA from University of Buffalo and a BS in Ceramic Engineering from State University of New York at Alfred. Over his career he has had multiple executive level positions including general management of business units, the largest with more than $400 million in annual revenue, organizations with budgets exceeding $30 million, global quality organizations and large semiconductor manufacturing operations.
Securities are offered through Cambridge Investment Research, Inc., a Broker/Dealer,Member FINRA/SIPC. Tim Forhan is an Investment Advisor Representative of Cambridge Investment Research Advisors, Inc., a Registered Investment Advisor. Cambridge and Sanctuary Wealth Management are not affiliated.
###