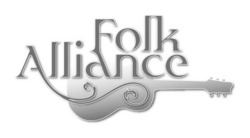 Memphis, Tenn. (PRWEB) June 25, 2008
Supporting the classic folk traditions from live performances, guitars, banjos, songs and dances to the new world of podcasts, blogs, YouTube, and VideoRanch, over 2,000 people, both young and old, will gather in Memphis, Tennessee to celebrate the 20th year of the North American Folk Music and Dance Alliance (The Folk Alliance) at the International Folk Alliance Conference February 18 - 22, 2009. Catch up on what's the best - best performances, best events, best technology, best advice. Roger McGuinn (The Byrds) will be the keynote speaker for the opening session of the conference which is held at the Memphis Marriott Downtown and Cook Convention Center. All showcase entries, early registrations, sales, sponsorships, private showcases, and hotel bookings, begin July 1. Details at http://www.Folk.org.
The Folk Alliance provides a vital network of activity for the performing folk-arts world on an international and regional level. The regional conferences are ideal for artists, presenters, business people, journalists & bloggers, folk societies, folklorists, and DJ's to help build a stronger music community in focused geographic areas.
2008 FOLK ALLIANCE CONFERENCES:
October 2-5: SWRFA - Southwest Regional Folk Alliance, http://www.swrfa.com
Location: TBA (Region: TX, OK, NM, CO)
Showcase deadline: August 15 - Registration open
October 10-12: FARM - Folk Alliance Region Midwest, http://www.farmfolk.org
Location: Techny Towers Conference & Retreat Center in Northbrook, Illinois, a suburb of Chicago. (Region: IL, IN, IA, KS, MI, MN, MO, NE, ND, OH, SD, WI)
Showcase deadline: Passed - Registration open
October 17-19: SERFA - Southeast Regional Folk Alliance, http://www.serfa.org
Location: Middle Tennessee State University, Murfreesboro, TN
(Region: AL, AR, FL, GA, KY, LA, MS, NC, SC, TN, VA, WV)
Showcase deadline: TBA
October 24-26: FAR-West - Folk Alliance Region West, http://www.far-west.org
Location: Phoenix Marriott Mesa Hotel & Convention Center, Ariz.,
(Region: AK, AZ, CA, HI, ID, NV, OR, MT, WY)
Showcase deadline is July 31, 2008 - Registration open
November 13-16: NERFA - Northeast Regional Folk Alliance, http://www.nerfa.org
Location: Hudson Valley Resort, Kerhonkson, NY
(Region: CT, DE, ME, MD, MA, NH, NJ, NY, PA, RI, VT)
Showcase deadline: July 25 - Registration open
February 18-22: 2009 2009 International Folk Alliance Conference
Location: Memphis Marriott Downtown, Memphis, TN
Showcase deadline: November 20, 2008 - Registration open
http://www.folk.org
Above and beyond the conferences the Folk Alliance offers wonderful programs through their year-round services including arts advocacy, health and instrument insurance, an online music business directory, newsletters, and workshops. Contact http://www.Folk.org for information on membership and all conferences.
Folk Alliance Mission: The North American Folk Music and Dance Alliance exists to foster and promote traditional, contemporary, and multicultural folk music, dance, and related performing arts in North America. The Folk Alliance seeks to strengthen organizational and individual initiatives in folk music and dance through education, networking, advocacy, and professional and field development.
###