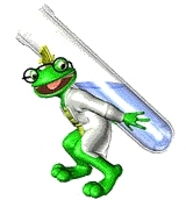 Also, collaborative agreements are in the works that are likely to further research in certain areas, and new supply deals may help to more quickly move new products to market.
Seattle, WA (PRWEB) June 25, 2008
The number of available jobs in health care continued to rise through the month of May, with some surprising changes in the amount of candidates being searched for in certain states. While the number of open positions changed little on a state-by-state basis, two states experienced wide swings in searches by employers, and several others shifted significantly as well. Companies in New Jersey searched for 7.8 percent fewer new employees in May than they did in June. That, however, was offset by significant gains in Illinois -- 5.9 percent -- and increases of more than two percent in three other states. In fact, across the board, candidate searches showed a general increase.
MedZilla.com, the leading career site for biotechnology, pharmaceuticals, healthcare and science showed, however, that employees in states showing significant gains weren't performing job searches at a comparable rate. Job seekers in New York increased their searches by about half a percent, and that was the greatest change from April to May. A good sign for both applicants and employers was that more companies were searching for sales personnel in May than in April, and more job seekers were looking for sales positions.
May was an interesting month in terms of outplacements, as -- despite the fact that jobs grew in the medical sector -- for the first time this year, a hospital system in North America announced cutbacks of more than 100 people. The Rogue Valley Health System in Ontario, Canada, said they would need to eliminate about 120 people from their payroll. A little closer to home, WellCare, a managed-care company, announced just over 200 layoffs, though they also noted they had just as many job openings.
The outplacement report for May also helped explain why New Jersey-based companies slowed their job search efforts: Johnson & Johnson and Merck, both based in that state, reported impending downsizing efforts. Johnson & Johnson plans to cut 400 sales jobs, and Merck announced they were eliminating 1,200 positions on top of the 8,100 positions already eliminated under a December 2005 restructuring plan.
Even though these massive layoffs, in conjunction with several other, smaller job cuts, may seem disheartening, there is light at the end of the tunnel. "A number of encouraging clinical trials taking place could boost the employment outlook in the future," said Michele Hopps, director of marketing for MedZilla. "Also, collaborative agreements are in the works that are likely to further research in certain areas, and new supply deals may help to more quickly move new products to market."
On the topic of good news, the job market remains positive for those seeking jobs at hospitals and clinics. Job growth over the last 12 months has totaled 383,000, with 34,000 of those jobs being created in May alone. And those new jobs may be good fits for recent graduates -- a January article by economist Charles Whelan, Ph.D., made the comparison that recently-unemployed auto workers in Flint, Mich. might have difficulty getting jobs at newer factories because the new facilities use technologies with which they have little or no experience. Medical breakthroughs are being made all the time, and job seekers who just graduated are most likely to have used new technologies and been exposed to techniques and medications not available even as little as a year ago. But recently-outplaced workers need not worry; odds are good they too were exposed to the same developments.
"In medicine more than any other field of study, it's easy to get left behind if you stay out of the workforce for too long," Hopps said. She did, however, add that those seeking work in pharmaceutical sales were less likely to face this difficulty. "Salespeople should keep up on the latest developments in drugs and technology. This can be easily accomplished by putting the internet to work for them by doing something as simple as setting up an RSS feed."
About MedZilla.com:
Established in mid-1994, MedZilla is the original web site to serve career and hiring needs for professionals and employers in biotechnology, pharmaceuticals, medicine, science and healthcare. The MedZilla jobs database contains about 7,500 open positions. The resume database currently contains over 285,000 resumes with 16,800 less than three months old. These resources have been characterized as the largest, most comprehensive databases of their kind on the web in the industries served.
Medzilla® is a Registered Trademark owned by Medzilla Inc. Copyright ©2008, MedZilla, Inc. Permission is granted to reproduce and distribute this text in its entirety, and if electronically, with a link to the URL http://www.medzilla.com. For permission to quote from or reproduce any portion of this message, please contact Michele Hopps, Director of Marketing and Development, MedZilla, Inc. Email: mgroutage(at)medzilla.com.
###