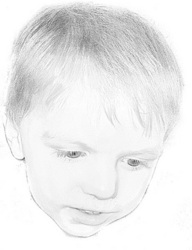 Customer support has always been a priority and the new system will allow our customers to access direct online support chat as well as raise support tickets
West Yorks, UK (PRWEB) June 27, 2008
1-click actions have changed the look and feel of their website to incorporate a new support and online chat system and easier navigation. As part of the launch a 15% discount with code "1click15" is offered on all items including the new QuickDraw and Contrast Effect action sets. Vouchers in a range of values are another new introduction so that the actions and other products can be purchased as gifts.
"Customer support has always been a priority and the new system will allow our customers to access direct online support chat as well as raise support tickets," says David Gill of 1-click actions (1-click actions Support).
"The new Photoshop actions are a step away from the purely photographic but after taking account of our customers' requests we felt that the sketch and 'Lucis Art' type effects would definitely meet a demand," he continued. "Our customers can rest assured however that the next release will focus once more on the needs of photographers both amateur and professional whatever their field. Our '1-click Pro actions' are due to be released later this year."
Since the launch two years ago the 1-click range Photoshop actions have been expanded to include ten or so individual action sets as well as borders and edges and the all-inclusive DVD packages. Ease of use and great value for money has always been a priority without sacrificing versatility and forthcoming releases will expand this theme in the future.
###