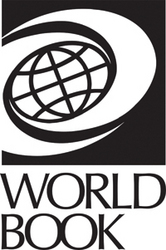 Teachers, librarians, and other educators asked us for a product like World Book Discover to help their struggling readers participate in class assignments and find the information they need presented at an appropriate level
Chicago, IL (PRWEB) June 26, 2008
All students need reliable reference tools and World Book has introduced World Book Discover, a new resource designed specifically to meet the needs of students who read below the level of their peers. This latest addition to the World Book Web provides content, tools, and features to help bridge the achievement gap and support differentiated instruction.
"Teachers, librarians, and other educators asked us for a product like World Book Discover to help their struggling readers participate in class assignments and find the information they need presented at an appropriate level," said Patti Ginnis, chief marketing officer of World Book. This is a reference tool that has real-world application. There are many groups of students reading below grade level, including those with limited English proficiency, struggling readers, those with a disability, and adult literacy students. We're working hard to ensure that World Book Discover will help meet their needs."
Individuals that can benefit from differentiated learning resources include the more than 60 percent of high school students the National Assessment of Adult Literacy has found read at the basic or below basic level and the more than 20 percent of adults in the U.S. that read at or below the fifth-grade reading level as determined by the National Institute for Literacy. Additionally, the National Assessment of Educational Progress identified that nearly four million students received English language learner services in 2005, indicating a growing demand for differentiated learning among non-native English speakers.
Unique Features Geared to Specific Needs of Differentiated Learners
Among the key features of World Book Discover are its easy-to-read articles on topics that interest older students accompanied by reading comprehension questions to help readers focus on key concepts. A text-to-speech feature allows students to hear text read aloud, also increasing comprehension.
For visual learners, World Book Discover includes a visual dictionary with text in English, Spanish, and French along with World Book Explains, a searchable video series that features experts from NASA, Disney, Sea World, the National Park Service, Carnegie Hall, and other notable institutions answering students' questions on various topics from how big the galaxy is to how dolphins communicate. For students who may be more comfortable in a language other than English, World Book Discover includes text-translation capabilities in more than a dozen languages.
Another unique feature of World Book Discover is a comprehensive section focused on life skills, covering such topics as buying and maintaining a car, applying for a job, budgeting, arranging housing, and understanding health care issues.
Subscribing to World Book Discover
World Book Discover is available as a standalone subscription or an addition to an existing World Book Web subscription. A special discount is available to schools and libraries adding World Book Discover to any other World Book Web subscription. World Book Discover is available now from World Book's school and library sales force at 800-975-3250 (U.S.) or 800-837-5365 (Canada) or from World Book's dedicated school and library ordering site (http://www.worldbookonline.com/sales ).
About World Book
World Book, Inc. sets the standard in publishing accurate, current, and reliable reference and learning materials for children and adults. Based in Chicago, World Book is committed to creating educational products that meet the highest standards of editorial excellence in print and online. This commitment has resulted in a wide range of products including the number-one selling The World Book Encyclopedia and the World Book Web, which is the most comprehensive and authoritative online solution to meet the diverse learning needs of students and includes the World Book Online Reference Center, World Book Advanced, World Book Discover and World Book Kids as well as French- and Spanish-language references. World Book (http://www.worldbook.com) is a Scott Fetzer company, a subsidiary of Berkshire Hathaway, Inc.
EDITORS NOTE: Members of the media interested in accessing World Book Discover for review should contact Mary Jung at 773-429-0940, mtjung @msn.com.
Contacts:
Jennifer Parello, 312-819-6558
Mary Jung, 773-429-0940
###