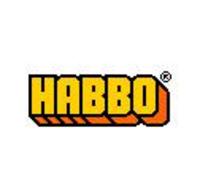 This is an important landmark for Habbo
Los Angeles, CA (PRWEB) June 26, 2008
Habbo, the world's largest virtual community for teenagers, announced today that its 100 millionth avatar has been created. As a pioneer in the virtual world landscape, Habbo has steadily grown its teen audience since launching in 2000. Currently Habbo attracts close to 10 million monthly visitors to its services worldwide.
The 100 millionth avatar was created by a Habbo user in the United Kingdom. As a gift to celebrate the milestone, Habbo presented the lucky teen special virtual Habbo prizes, including a tailor-made Habbo room with some extremely rare items, as well as a wealthy amount of Habbo coins. In addition, the 100 millionth Habbo gets to work on creative ideas with a brand new MacBook Air laptop computer.
"During the past eight years, Habbo has maintained its vitality by listening to its users' wishes and by adapting the service to meet Habbos' needs," said Timo Soininen, CEO of Sulake, the parent company for Habbo. "We humbly recognize the fact that Habbo is essentially our users' own place and our role is to build and maintain a fun environment for them."
During the last six months, Habbo has seen an amazing growth of nearly 20 million registered new users. A successful site redesign in late 2007, including lots of enhanced features for new users, various marketing and in-game campaigns and celebrity appearances by Natasha Bedingfield, Chris Brown and Jordin Sparks, are just a few factors credited for this amazing growth.
"This is an important landmark for Habbo," added Timo Soininen. "Attracting 100 million Habbos is a testament to how user generated content and activities in a fun cartoony setting create a compelling service and experience for teens. We also have lots of exciting plans for the future, and look forward to watching how Habbos engage with the world around them."
Originally introduced in Finland, Habbo has now expanded to 32 communities in countries across six continents. Globally, Habbo has nearly an equal split between boys and girls; 70 percent of users are 13-16 years old and 64 percent visit Habbo every day. On average, Habbos users spend about 39 minutes per visit to the site.
Press images can be downloaded here: http://www.sulake.com/press/image_bank.
For more information, please contact:
Susan Mills
Edelman Public Relations, for Habbo
323-202-1050
Erik Fairleigh
Edelman Public Relations, for Habbo
323-202-1026
About Habbo:
Habbo is a richly colorful, multi-dimensional virtual community and game environment for teens. Users join by creating a fully customized online character called a Habbo. From there, they can explore many public hang-outs, play a variety of games, connect with friends, decorate their own rooms, and have fun through creativity and self expression. Currently there are Habbo communities in 32 countries on six continents. To date, 100 million Habbo characters have been created and 9.5 million unique users worldwide visit Habbo each month (source: Google Analytics). Online at http://www.habbo.com.
History of Habbo:
It all began in 1999, when two young guys, Sampo Karjalainen and Aapo Kyrölä, made an online application called Mobiles Disco for their friends' band. Mobiles Disco was purely a free-time project, but, once launched, this multi-user online community was a huge success. After noticing the thrill of such a concept, Aapo and Sampo decided to spread their wings and develop their idea of a new kind of way to meet friends online a bit further.
The CEO of the advertising company Taivas got interested in the idea and Aapo and Sampo started to work in the online company of the Taivas Group, Ego Taivas MediaLab Oy. Soon they, with a few other developers and graphic designers from Ego, built a funny multiplayer online game, Lumisota (Snow Storm game).
Lumisota was launched in February 2000. Lumisota served as a test for commercial usage, since the players could increase the effectiveness of their snowballs by buying extra force with text messages.
The idea of a multiplayer online game was further developed and soon Sulake, the company, was founded and the first hotel, Hotelli Kultakala (Hotel Goldfish), was launched in August 2000. After the huge success of the hotel launch, Habbo Hotel was opened in the UK as well, and Habbo was officially born as a brand. Two new hotels were launched in 2001 and four in 2003, while at the same time the technical platform was re-built and the concept further developed.
During 2004, Sulake as a company and Habbo Hotel as a chain grew dramatically. By the end of 2004 there were 16 online communities on four different continents and 160 Sulake staff members. Up to now, the company has grown further and currently has 300 employees in 15 countries and Habbo with all premium features can be accessed from 32 countries.
About Sulake:
Sulake is an online entertainment company focused on virtual worlds and social networking. Sulake's main product is Habbo, one of the world's fastest growing virtual worlds and online communities for teenagers. There are localized Habbo communities in 32 countries on six continents. To date 100 million Habbo characters have been created and 9.5 million unique users worldwide visit Habbo each month (source: Google Analytics). The Habbo brand is being extended to include mobile games and content, as well as real-life products. Sulake was established in 2000. The main shareholders in Sulake include Taivas Group, Elisa Group, 3i Group plc, and Balderton Capital followed by Movida Group (in Japan), the company's founders Sampo Karjalainen and Aapo Kyrölä, Sulake's CEO Timo Soininen and other personnel. Sulake has offices in 15 countries. Headquarters are situated in Helsinki, Finland. Currently the company has 300 employees worldwide. Online at http://www.sulake.com.
http://www.habbo.com
###