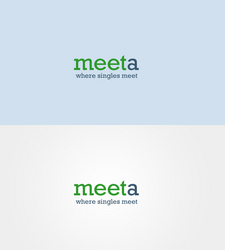 We are excited about the launch of Meeta.com and are confident in its ability to revolutionize online dating and provide singles an easier way to communicate and interact with each other
Seattle, WA (PRWEB) June 26, 2008
Meeta.com, a free social dating site "Where Singles Meet" is scheduled to launch this Friday, June 27. Meeta.com offers members free unlimited communication with other members interested in meeting new people, the opportunity to join and create interest groups and even host events in their area, free search tools allowing members the opportunity to locate that "special someone" based on their preferences, and a free matching system that will send members unlimited matches right to their inbox.
"We are excited about the launch of Meeta.com and are confident in its ability to revolutionize online dating and provide singles an easier way to communicate and interact with each other," said Meeta.com co-founder Brian Rauschenbach.
Members of the user-friendly site have the ability to share their profile with as many or as few people as they prefer. Meeta.com has created "Meeta.com Groups" for those looking to tailor matching preferences, and as a complement to Meeta.com Groups, Meeta.com Forums allows members to share their thoughts on any internet dating topic. Forums including "Dating General Discussion," "Relationship Issues," "Dating and Love Advice," "Sex and Sexuality Issues," and "Dating Over 40" provide members the opportunity to talk not to each other, but rather with each other; thus encouraging member-to-member communication and furthering member success within the site.
Meeta.com Forums is just a small piece in the suite of features that sets Meeta.com apart from other free Internet dating, personals and relationship-building sites. The Meeta.com team prides itself on creating a safe site where members can browse securely. Additionally, the Meeta.com team works diligently to inform members of any unsafe activity, and immediately removes all false profiles before they are able to contact other members.
Meeta.com headquarters is located in Seattle's eclectic Capitol Hill district and was founded by Brian Rauschenbach, Norman Clarke and Jason Llorin--all Internet dating pioneers with experience from online dating companies including Match.com, uDate.com, Perfectmatch.com, Kiss.com and ePersonals.com.
Co-founder Brian Rauschenbach began a career in online marketing in 1996 working for the Seattle-based online dating company, Kiss.com. Responsible for "all-things" marketing, Brian became one of the first to purchase paid search advertising from Google. Brian has worked with many large online dating brands including Kiss.com, uDate.com, Match.com, and Perfectmatch.com. Currently, Brian heads Seattle-based Add Three Inc., a boutique interactive agency primarily focused on search engine marketing, search engine optimization, and affiliate marketing for local and national brands.
For additional information about the site, please log on to http://www.meeta.com. For additional information about the Meeta.com team, please contact Jennifer Carroll.
Contact Information:
Jennifer Carroll, Public Relations, 206.226.5237, jenc.pr(at)gmail.com
###