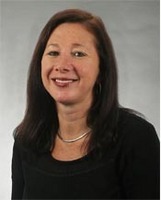 Orlando, FL (PRWEB) June 27, 2008
.Com Marketing, an industry leader in search engine optimization (SEO) and Interactive marketing strategies, announces that Sharon Swendner has been hired as the company's new president.
Swendner brings over 11 years of experience implementing Internet marketing programs. She has worked for Delta Vacations, Continental Airlines Vacations and Future Vacations. There she was responsible for the web-site content development, merchandising, partnerships and opt-in marketing databases. Under her guidance, the opt-in database grew to 250,000 members and she created a successful monthly, targeted email program that contributed to the company strategy of growing direct to consumer vacation sales from 8% to 30% of total revenue. Most recently, Sharon drove Internet strategy for Centex Homes where she implemented the first automated e-marketing program developed there that delivered 20% more traffic and sales to the divisions. Read her full bio for additional details.
Hiring Swendner will mean a new growth strategy for the Internet marketing company. .Com Marketing will focus on search engine optimization (SEO), web site design and development, email marketing and social media marketing such as optimized press releases and blog marketing. This strategy will take advantage of the current trends in Internet and specifically search engine marketing, which is projected to grow from it's current $10.4 billion to double that by 2011.
"Both Sharon and I are extremely excited about this new partnership and look forward to 'taking .Com Marketing to the next level.' She brings the client side focus to our business as well as strengths in strategic planning and management, email marketing and organizational process and planning," said Hillary Bressler, CEO and founder of .Com Marketing. Bressler will remain CEO of the agency.
Day to day operations include: search engine marketing (SEM), search engine optimization (SEO), optimized press releases, pay-per-click campaigns (PPC), ROI tracking, online media buying, email and blog marketing, website design and consultation and web 2.0 solutions.
Under Swendner's leadership, .Com Marketing will also focus on expanding their web design and development capabilities. The Orlando web development department offers more than just cutting edge web site design, but website design that is built with scalability, conversion, and search engine optimization and ultimately SALES in mind.
"Most websites are built by programmers and artists, with no thought of marketing strategy or search engine optimization. Com Marketing brings that marketing element into the crucial website development process. From building sites that are search engine friendly, to web programming, to designing sites that scream with creative energy, .Com Marketing can take you from concept and design to success," said Bressler.
# # #