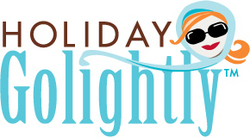 Holiday Golightly is designed to be any woman's first-stop resource when faced with the daunting task of planning a girls' getaway
Seattle, WA (PRWEB) June 30, 2008
When it comes to bachelorette parties, today's savvy ladies are turning to more sophisticated options for the final hurrah. A recent survey* by Holiday Golightly, an online group travel planning service designed specifically for girlfriend getaways, finds an overwhelming 88% of respondents are looking for more upscale options when it comes to bachelorette party themes, leaving the days of strippers and raunchy accessories behind.
In fact, 61% of respondents reported they prefer a bachelorette weekend away with a mix of activities, as opposed to one wild night out in their own town - and more than half (57%) are willing to pay up to $400 for said getaway. However, of those invited to bachelorette events this year, a notable 66% indicated the weakened economy may somewhat impact their bachelorette plans, but another 21% were ready to open their wallets no matter what.
Economy aside, in terms of planning a bachelorette party, respondents cited the scheduling headache that accompanies organizing a big group as the biggest hang-up (37%), followed by dividing and collecting funds (32%) and selecting activities (19%). Helping address these needs, Holiday Golightly offers girlfriend groups in-the-know itineraries to destinations far and near, as well as a number of online tools, ideas and advice to help any frazzled planner.
"Holiday Golightly is designed to be any woman's first-stop resource when faced with the daunting task of planning a girls' getaway," said Kerry Rupp, Holiday Golightly founder. "One of our most popular features is the new 'Divvy it Up' tool, enabling groups to enter and divide moneys owed at the end of the trip. It's free to use and effectively eliminates the check-splitting headache - which more than 70-percent of survey respondents claimed was a struggle!"
In addition to free planning tools and getaway advice, Holiday Golightly features a range of itineraries available for girlfriend groups to book. Trips are themed to each destination and include optional activities hand-selected by the jet setting Golightly girls to ensure the sophisticated, yet carefree getaway ladies are looking for. Trips even come complete with the insiders Golightly Guide pointing guests to the hottest spots in town.
Perfect for bachelorette parties, Holiday Golightly has packaged one-of-a-kind trips for any bride and her best friends to partake. From spa-inspired getaways to culinary escapades, explore bachelorette party packages at Holiday Golightly's special "Bachelorette Bidnezz" page, including:
**Vegas - a go-all-out getaway complete with coveted VIP passes, concert tickets, sassy makeovers and even a Botox party!
**Chicago - de-stress in the Midwest with comedy club tickets, cooking classes and private chocolate tasting party (no one sticks to their wedding diet anyway!).
**Martha's Vineyard- a relaxing hotel, sunset sailing, plus glider flights, horseback riding and more - how spoiled can you get?!
All Holiday Golightly prices are determined by final activity line-up. For more information on the Holiday Golightly packages, online planning tools and in-the-know travel tips, visit http://www.holidaygolightly.com .
About Holiday Golightly
Holiday Golightly is an online group travel planning service and resource designed specifically for girlfriend getaways. On the travel planning and booking side, Holiday Golightly offers several trip destinations itineraries - complete with in-the-know-activity options - to ensure girlfriend groups have a fabulous trip! In addition to its planning services, the Holiday Golightly site is loaded with free destination ideas, insider info, real-life advice and sleek trip tools - including the popular Divvy It Up cash divider and collector feature - to help any frazzled planner. For more insight, follow along at Blogiday Golightly, a lifestyle blog offering witty girlfriend gossip every day of the week.
*Online survey of 215 U.S.-based women, aged 25-45.
###