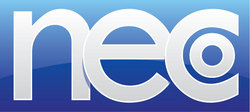 After spending a majority of my career working to bring the industry into the dot com era, I've witnessed the dramatic impact that consumers' bad experiences has on all ticket brokers
New York, NY (PRWEB) June 30, 2008
Disappointed by negative perceptions of the ticket industry, National Event Company is launching a campaign to help victims of alleged online broker scams. National Event Company's managing partners have over 50 years of collective experience in the ticket industry.
According to the Better Business Bureau, over the past three years, 149 complaints have been registered against Event Tickets LLC, 50 of which are reported to the BBB as "resolved." Event Tickets LLC currently has an "unsatisfactory" rating. The company's alleged improper business practices posted on the BBB website include: dishonest sales practices, advertising issues, inferior service, non-delivery of products, and general refund or exchange complaint issues.
National Event Company (http://www.neco.com) offers unsatisfied ticketsmyway.com customers (with evidence) a 15% discount on NECO's prices. As an industry leader, NECO feels a responsibility to rebuild trust lost in the online ticket broker community.
"After spending a majority of my career working to bring the industry into the dot com era, I've witnessed the dramatic impact that consumers' bad experiences has on all ticket brokers," says Drew Gainor, NECO's Chief Technology Officer. "It's a shame that people have to wonder whether or not they're getting ripped off every time they want to go check out a musical or see the Yankees play one last game in their original stadium. Our company is doing our part to maintain the highest standards in the secondary ticket industry -- great prices and client-oriented service."
For additional information on this release, please contact Jennifer Johnson or visit National Event Company's web site.
About National Event Company:
NECO.com is a full-service online ticket broker that provides exclusive access to sports tickets, concert tickets, and Broadway tickets. One of the few online ticket brokers with no fees added to the order and free domestic shipping on all orders, National Event Company is one of the largest suppliers to ticket marketplaces such as Stubhub and Ticketsnow.
Contact:
Jennifer Johnson, director of public relations
National Event Company
212-792-8636
###