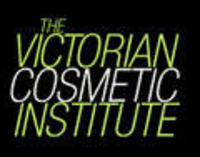 These figures are reflected in the increased demand for information and bookings for non-surgical treatments
Melbourne, VIC, Australia (PRWEB) June 16, 2008
Figures for non-surgical cosmetic procedures within Australia have doubled over the past five years, replacing surgical procedures as the most popular choice for people looking to rejuvenate their appearance. Dr. Gavin Chan, Managing Director of The Victorian Cosmetic Institute, says that, "These figures are reflected in the increased demand for information and bookings for non-surgical treatments". Dr. Chan also reflected that "As schedules become busier, many people can't afford the time it takes to recover from the scalpel and are choosing to reverse the signs of aging without going under the knife."
We are all familiar with celebrity plastic surgery disasters, which are often a result of over-tightening or lifting of the skin without the replacement of the volume lost in the face. Volume loss is one of the key signs of physical ageing. Replacement of volume is therefore paramount in reducing one's visible age.
Dr. Chan noted that, "Dermal fillers such as Juvederm, Restylane, and Radiesse can be used to help restore the volume lost in the face by injection. They are more commonly applied in the cheeks, eye hollows, brows, and lips to help to restore one's appearance and achieve more natural looking results."
Other common non-surgical procedures include Botox - injected into muscles of expression to help to reduce the lines and wrinkles they cause, and non-ablative lasers - able to remove skin pigmentation, visible capillaries, or hair by specifically targeting these areas on the skin.
Non-surgical procedures generally have minimal to no downtime in comparison to their surgical counterparts (e.g.: Breast Enlargement) with side effects such as minor bruises easily concealed and usually healed within one week.
According to Dr. Chan, women aren't the only ones experimenting with non-surgical treatments: "While women still make up 90 per cent of the cosmetic population, the number of Australian men purchasing these procedures has been on the rise," he said.
Dr Chan noted that, "Surgery still has its place in cosmetic rejuvenation, but has become more of a second option, with many people opting to 'try before they buy'. Botox, Dysport and dermal fillers will simply wear off if patients find it unsuitable."
The Victorian Cosmetic Institute has two locations in Melbourne, Australia and features a team of specialised cosmetic doctors, plastic surgeons, and nurses. The Institute uses the latest research, products and technology to provide patients with the most up-to-date techniques in both surgical and non-surgical rejuvenation including laser based treatments to remove freckles , permanent hair reduction, surgical procedures to treat issues like Gynaecomastia (man boobs) and a broad range of non surgical treatments.
###