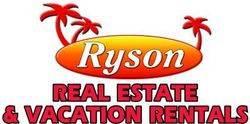 Galveston, TX (PRWEB) June 2, 2008
Memorial Day has come and gone but that doesn't mean that the events and excitement are gone in Galveston! In fact, they're just starting up for the summer! While you're relaxing at a Galveston beach house rental, be sure to check out all of the events that Galveston has to offer in the coming weeks!
Kicking off the summer events this year is the annual AIA Sandcastle Competition May 31st on East Beach, one of the popular beaches on Galveston Island. This event draws thousands to the island each year. Also, enjoy live bands every Saturday and Sunday on East Beach starting at 2 p.m.! East beach is the "party' beach where alcohol is still allowed.
As the first weekend that most kids are out of school, the first weekend in June has plenty of events for you and your family! Stewart Beach, a family-friendly beach here on the island, is hosting Bolle' School's Out Beach Party Tournament on June 7. Also, don't miss the Back Garden Tour June 7 from 10 a.m. to 5 p.m. and June 8 from noon to 5 p.m. This is a tour through Galveston's Historic backyards. Enjoy a theatre performance of The Oldest Professionalism. Finally, don't miss the Galveston County Historical Museum's Immigration Information Day, where people will share family stories, photos and artifacts June 7 from 9 a.m. to noon.
At Ryson Real Estate and Vacation Rentals, we have over 60 properties for you to choose from including in-town houses, beachfront houses, beachside properties, and condos! Our Galveston beach house rentals are some of the best the island has to offer. We look forward to having you in the future to enjoy your stay in Galveston in one of our beautiful properties!
# # #