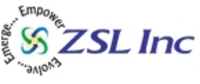 Collectors, recyclers, manufacturers, government, and consumers are all struggling to keep pace with growing awareness and evolving regulations pertaining to e-waste. ZSL is creating a truly comprehensive solution, incorporating input and individual requirements from the many participants who are dealing with this important initiative
Washington, DC (PRWEB) June 4, 2008
The Reverse Logistics Trade Show in Amsterdam hosts a preview of Recycle Accelerator, the globally interconnected sustainability solution from ZSL Inc.
Recycle Accelerator enables collectors to connect with recyclers for ease and efficiency. Audit and reporting functions empower government and manufacturers with unique tracking and visibility of collection, recycling, and reuse of downstream materials. The platform enables tracking of product receipts to raw materials, with export sales and purchasing functions of material for reuse. The first comprehensive green sustainability platform designed to interconnect all constituents in the supply chain.
ZSL Inc debuts the powerful sustainability platform at the Reverse Logistics Trade Show, hosted at the Dorint Hotel Amsterdam Airport on 16-18 June, 2008. The platform includes several independent and interconnected software applications to serve the diverse requirements of reverse logistics and recycling.
Recycle Accelerator is a direct response to the urgent need for e-waste tracking and controls. As manufacturers, government, and conscientious consumers struggle for solutions to the growing dilemma of excessive electronic waste, there is also a growing demand for access to raw materials that can be used to produce the next generation of consumer electronics. ZSL Inc has created a bridge for materials buyers to access the excess.
Software applications designed for collectors are customized for entrepreneurs who want to establish a small business as a collector, and for individuals who want to participate in the lucrative part-time activity of collection for profit or to save the environmental. A variety of software applications offers simplicity for part-time collectors and a suite of utilities for small business owners. It is designed for real time upgrades to keep pace with regional changes in regulations and compliance.
Integrated software for Recyclers includes the full functionality of the collector application, combined with a powerful suite of utilities for warehouse management systems, transitioning product to raw materials, and maintaining regional regulatory compliance. The recycling software is highly customizable to accommodate diverse regional requirements, with real time visibility to current trading values of material elements.
"Collectors, recyclers, manufacturers, government, and consumers are all struggling to keep pace with growing awareness and evolving regulations pertaining to e-waste. ZSL is creating a truly comprehensive solution, incorporating input and individual requirements from the many participants who are dealing with this important initiative," said Mike Easterbrook, Environmental Compliance Director at ARC International.
Government agencies and manufacturers can utilize full tracking, visibility, and audit functions from participating organizations. The open architecture designed by ZSL Inc does not require all constituents to subscribe to one of the Recycle Accelerator software applications. Companies with in-house applications may also participate by sharing files with standard formats and protocol. The open architecture encourages wider adoption of standards, and simplifies the aggregation of data for participating government agencies and manufacturers.
The Recycle Accelerator platform is an important part of the CE Accelerator initiatives to develop solutions for the Consumer Electronics industry. Initiatives of the CE Accelerator are selected by an advisory board with representative members from manufacturers, retail and channel partners, parts distributors, service providers, NESDA, NSA, extended service providers, third party administrators, recyclers, and representatives from all views of the consumer electronics community.
The focus of the Reverse Logistics Trade Show in Amsterdam is to help European OEM and branded companies become aware of reverse logistics support on a global basis. This trade show is a rich opportunity for OEMs and branded companies to meet third party service providers and technology solution partners. A highlight of the conference is the subject of sustainability, particularly on WEEE and RoHS. Sustainability is an integral part of reverse logistics, and a commonly shared responsibility.
Attendees of the Reverse Logistics Trade Show include representatives from such prestigious organizations as AMCOR, Applied Biosystems International, Assurant Solutions Nordic, Canon, Cisco, Click Commerce, Coretronic Corp, CRC Deutschland GmbH, Cycleon, DHL Express, ergoTrade AG, FastAsset Inc, Flection Germany, Flextronics, GEODIS Logistics Deutschland GmbH, Gordian Logistics Experts BV, Harte-Hanks, HP, Intermac, International Auctions Ltd, Jabil, Juniper, Keylab, Kiala, Lexmark International, Li Tong Group Hong Kong, Lund University, Nike, Nokia, Peli Products, Plantronics, Research in Motion, ReturnPool, Ricoh Europe, Sims Group, Spring Global Mall, Sykes Global Services Ltd, Teleplan Communications BV, TNT Express, TomTom, Trans-Trade Inc, Vodaphone D2 GmbH, Wassermann AG, and ZSL Inc.
###