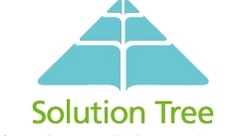 How does one maintain a balance of loose-tight leadership?
Bloomington, IN (PRWEB) June 3, 2008
Solution Tree has released three new books that examine why the Professional Learning Communities at Work™ (PLC) process is emerging as the most promising strategy for substantial, sustained school improvement. Authorship encompasses a range of perspectives, from the visionaries who developed PLC--Richard DuFour, Robert Eaker, and Rebecca DuFour--to the educators who have achieved deep implementation with positive results.
The release of "Revisiting Professional Learning Communities at Work™: New Insights for Improving Schools" marks the 10th anniversary of PLC resources by Richard DuFour and Eaker, the two authors who launched the current PLC movement. With the addition of Rebecca DuFour, a decade of research-based resources unfolded, transforming thousands of schools throughout North America.
"Revisiting Professional Learning Communities at Work™" takes PLC knowledge to a new level. It offers advanced insights on deep implementation and sets the record straight on mistakes some educators have made on their PLC journey. The book unequivocally places PLC at the epicenter of school improvement, and it also celebrates the people who do the work daily to make such progress possible.
"The Collaborative Teacher" features writing from a range of practitioners. Each chapter explores the power of teachers to transform education from inside the classroom using a collaborative approach. The authors offer specific techniques, supporting research, and real stories to illustrate how to work together for improved student learning.
"The Collaborative Administrator" follows the same design as "The Collaborative Teacher," with myriad contributions from top educators. It answers questions administrators may have in a culture of shared leadership such as "How does one maintain a balance of loose-tight leadership?"
Solution Tree President Jeff Jones states, "Building and sustaining professional learning communities has been recognized by every major educational association as one of the most effective strategies for advancing the culture and success of our schools, if not the most. Rick, Bob, and Becky, the architects of Professional Learning Communities at Work™, have not slowed their research and practice. This commitment is reflected in 'Revisiting Professional Learning Communities at Work™,' 10 years after the release of its namesake. To further prove the success of PLCs, the two collaborative anthologies are written by practitioners who have successfully achieved deep implementation as teachers and administrators. Solution Tree is very proud to be associated with all of the practitioners and authors."
About Solution Tree
Solution Tree is a leading provider of educational strategies and tools that improve staff and student performance. For more than 20 years, Solution Tree resources have helped K-12 teachers and administrators create schools where all children succeed. Solution Tree products and services include national and regional conferences that bring leading-edge theories and best practices to educational professionals; innovative publishing of research-based books, videos, and study guides; and inspired, customized professional development for schools and districts.
Contact
Kelly Rockhill
Solution Tree
800-733-6786 ext 234
kelly.rockhill(at)solution-tree.com
###