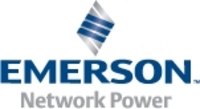 With these new enhancements and the quick-ship program, we're positioning the Knurr rack line to be the premium and most easily accessible rack on the market.
Columbus, Ohio (PRWEB) June 3, 2008
Frequent technology changes can make life difficult for IT and data center managers responsible for finding a place for all of the equipment to go - let alone perform as expected. Enter Knurr racks and enclosures from Emerson Network Power, which are designed to ensure system availability, flexibility for growth and durability for reduced downtime in server rooms, data centers and network access spaces. A new program from Emerson Network Power has reduced prices for the Knurr racks and established a quick-ship initiative ensuring 72-hour delivery.
News Facts:

Emerson Network Power is strengthening its Knurr racks and enclosures offering for IT managers and value-added resellers serving server rooms, data centers and network access spaces.
A quick-ship program starts immediately to fulfill the market's need for easily deployable racks. As part of the program, Knurr quick-ship racks will be available within a 72-hour timetable through Emerson's local Liebert product representatives and traditional IT equipment resources, such as CDW, Ingram Micro, local reseller organizations and Dell.
Knurr quick-ship racks will have a list price of less than $2,000, which represents as much as a 20 percent cost reduction from prior list prices.
Key enhancements include:
Full rear door, coupled with the existing 83-percent perforated front door, allows the racks to provide the freest airflow in the industry. The full rear door allows more ventilation and easier mounting of a Liebert XDA air flow enhancer, which increases the airflow through densely populated enclosures.
19-inch Electronic Industries Alliance (EIA) rail features repositioned hole patterns that allow tool-less cable management to be mounted on the rack, which provides several choices in creating a vertical cable routing path. Conventional power strips also may be mounted vertically on the EIA rail within a 24-inch width cabinet, which is unique in the industry.
Low profile casters make the cabinet two inches lower than standard casters so the rack can easily roll through doorways. Integrated leveling feet improve rack stability.
Vertical blanking panels block off airflow between the EIA rail and the side of 32-inch-wide cabinets. The panels are particularly useful in switch applications.
Attributable Quotes to Phil Dunn, senior product manager, Knurr racks and enclosures, Emerson Network Power:

"The most frequent customer requests for IT racks are centered on a convenient, hassle-free and strong piece of equipment that will not impede the addition of new technologies."
"With these new enhancements and the quick-ship program, we're positioning the Knurr rack line to be the premium and most easily accessible rack on the market."
"Emerson's Knurr racks are manufactured to handle frequent equipment changes, reduce space constraints, manage temperature control, and provide a secure environment where business-critical technology can be appropriately monitored for performance."
Related Links:
VIDEO: Executive trend commentary
Knurr racks product page
Knurr ProductCast
Knurr 360° view
About Emerson Network Power:
Emerson Network Power, a business of Emerson, is the global leader in enabling Business-Critical Continuity™ from grid to chip for telecommunication networks, data centers, health care and industrial facilities. Emerson Network Power provides innovative solutions and expertise in areas including AC and DC power and precision cooling systems, embedded computing and power, integrated racks and enclosures, power switching and controls, monitoring, and connectivity. All solutions are supported globally by local Emerson Network Power service technicians. Liebert power, precision cooling and monitoring products and services from Emerson Network Power improve the utilization and management of data center and network technologies by increasing IT system availability, flexibility and efficiency. For more information, visit http://www.liebert.com, http://www.emersonnetworkpower.com or http://www.eu.emersonnetworkpower.com .
# # #