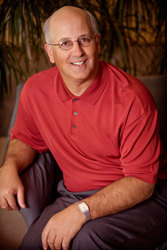 The airline industry is facing harsh economic challenges. As a key service provider to this global community, it is critically important for ARC to provide the most cost-efficient product with the greatest return to the customer. Tom's expertise and ideas will contribute greatly to ARC's innovative solutions for our customers during a particularly challenging time
Arlington, VA (PRWEB) June 2, 2008
Airlines Reporting Corp. (ARC) welcomes Tom Casalino as Chief Financial Officer. Casalino joins ARC -- an airline-owned provider of financial services as well as data and analytical products in the travel industry -- with nearly thirty years in banking and financial services. Replacing retiring CFO Alfred Altschul, Casalino brings valuable experience to ARC from senior positions with Capital One, Circuit City, and CBIZ Risk & Advisory Services.
"I am extremely pleased to be able to come to ARC to contribute to the evolutionary changes we are undertaking," states Tom Casalino, ARC chief financial officer.
"The airline industry is facing harsh economic challenges. As a key service provider to this global community, it is critically important for ARC to provide the most cost-efficient product with the greatest return to the customer. Tom's expertise and ideas will contribute greatly to ARC's innovative solutions for our customers during a particularly challenging time," says David Collins, ARC president and chief executive officer.
About ARC:
ARC is the premier provider of financial settlement solutions and data and analytical services for the travel industry. Airlines, travel agencies, corporate travel departments, railroads, and other travel suppliers process $80 billion annually through ARC's world-class settlement system, making it the financial backbone of travel distribution. ARC COMPASS®, the leading, trusted source for travel transaction information, powers data and analytical tools that help ARC customers make confident business decisions. ARC is an airline-owned company that builds on values of integrity, teamwork, innovation, cost-effectiveness, and excellence. For more information, please visit http://www.arccorp.com.
Contact:
Allan Mutén
703.816.8525
###