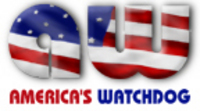 Wall Street and US banks are great at separating the middle class from their money, and our group thinks its time to expose the negligence & the fraud
Washington, DC (PRWEB) June 3, 2008
Americas Watchdog is launching national investigations into mutual fund managers doing a poor at best job of managing mutual funds, by putting all investors at risk, as well as US banks or mortgage bankers under-reporting the actual number of home loans that are not performing. According to Americas Watchdog,"Wall Street and US banks are great at separating the middle class from their money, and our group thinks its time to expose the negligence & the fraud". The focus of the mutual fund investigation will be mutual fund mismanagement and fee bilking on the part of fund managers. The focus of the bank/investment banker investigation will be what banks/mortgage bankers are hiding actual non performing mortgage loans from their shareholders and pension fund clients?
Americas Watchdog is one of the premier groups in the US in protecting shareholders and investor rights. For years, Americas Watchdog has been one of the harshest critics of Wall Street, for misstating reality for its own self interests, or under-reporting bad news, in order to not panic shareholders or investors. Two current classic examples of Wall Street's playing games with public perception, are Wall Street understating the severity of the US mortgage crisis, as well as Wall Street type mutual fund managers bilking their clients, as they mismanage the mutual funds with one very poor choice after another.
So how accurate has Americas Watchdog been when it comes to predicting the economic future of the US? For the record in 2005 Americas Watchdog's National Mortgage Complaint Center accurately predicted that if banks, or home builders did not stop artificially inflating the value of real estate the economy would look like a train wreck (Http://NationalMortgageComplaintCenter.Com). In 2007 Americas Watchdog's Homeowners Consumer Center predicted that in 2008 1 in 7 US homeowners would owe more on their home than it is worth. Earlier in 2008, the US Federal Reserve confirmed this fact. Americas Watchdog's Homeowners Consumer Center is now predicting that by mid 2009 1 in 4 US homeowners will owe more on their home than it is worth. (http://HomeownersConsumerCenter.Com ). The 1 in 4 US homeowners owing more on their home than its worth in 2009, is a calculation based on current US foreclosure trends by the group.
Americas Watchdog's fist national investigation is focused on US banks, home builders and Investment bankers hiding the actual numbers of non performing US residential real estate loans from their stock holders and pension fund investor clients, in a failed attempt to improve their already weak balance sheets. What caused Americas Watchdog to initiate the bank, investment banker, or home builder investigation involving non disclosure of actual non performing US real estate mortgages? According to Americas Watchdog, "in the last two months our National Mortgage Complaint Center has had a flood of calls from consumers who have never made one mortgage payment on their home, and they are still living there? In the typical case the borrower is low income, never qualified for the mortgage, received a pay option adjustable rate mortgage, stated, or no documentation mortgage, moved in, and has never made a mortgage payment. We think this problem is nationwide, and we think we are on the verge of being able to prove it to shareholders or the pension funds that typically own mortgage portfolios, also called mortgage backed securities (MBS)".
In the Bank/Financial Institution no mortgage payment investigation, Americas Watchdog wants to hear from the following:

Individuals who have not made a mortgage payment for over a year and are still in their homes. These individuals should call Americas Watchdog at 866-714-6466
Pension Funds that would like to learn more about how US banks, investment bankers & US home builders lie about individual mortgage performance, by manipulating the loan servicing firms should call Americas Watchdog at 866-714-6466 (many of these same loan servicing firms are owned by the actual banks, or Wall Street type investment bankers-what a surprise) Bank or Wall Street investment bankers insiders are welcome to call Americas Watchdog anytime.
According to Americas Watchdog "the second classic example of Wall Street gouging US investors are mutual funds managers fleecing the retirement accounts of small investors with idiotic investments in sectors like financial or home builders. According to Americas Watchdog, "as far back as late 2005, any mutual fund manager with an IQ above 30 should have seen the US real estate disaster coming, and protected the mutual funds with more defensive choices. By not doing so, small investors have been hurt in substantial ways. Combine the mutual fund mismanagement with fee gouging, on the part of fund managers, and we have another gigantic disaster thanks to Wall Street greed & negligence. Any consumer who has seen an erosion in their mutual funds account, should contact Americas Watchdog for a free analysis of their mutual funds. The groups number is 866-714-6466. According to Americas Watchdog, "when the average small investor discovers the degree of negligence involved in US mutual fund mismanagement, no one will ever trust Wall Street again. To prove the point we have launched the national investigation into mutual funds and mutual fund managers".
Americas Watchdog believes the economy is in much worse shape than Wall Street or the US government would like anyone to know. The aim of the national mutual fund disgrace, and non disclosure of actual non performing home loans is not intended to create a panic with small investors, or homeowners. Rather, it is a valid attempt to be honest, so that consumers, pension funds and individuals dependent on a retirement check can get a realistic and truthful view of Wall Street, and what happens when the US Congress lets the tail wag the dog. Americas Watchdog is available for consulting pension funds, or larger investors for more specific examples of Wall Street deceit, and how to be defensive, in what is now a very murky economic future for the US. Media inquiries are welcome. Americas Watchdog's contact number is 866-714-6466.
Americas Watchdog is all about consumer and shareholder protection as well as Wall Street accountability.
# # #