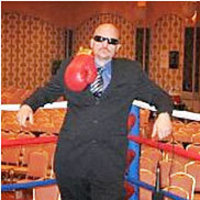 Investors from all countries except America, are buying up properties in the USA.
Los Angeles, CA (PRWEB) June 2, 2008
Larry Loik, President of The Real Estate Investor Network Inc., has announced the REINclub's remedy for the Real Estate Lending Crisis.
Mr. Loik has suggested to bankers to give free training to consumers on how they can be lend money to other investors or get all the loans that they need from other private lenders both ethically & legally.
The lending Industry laughed at Mr. Loik and as a result, The Real Estate Investor Network Inc has teamed up with leading experts offering the desperately needed FREE educational training on the inner workings of private lending. The do's and don'ts.
REINclub (http://www.REINclub.com) interviewed some of the nation's top experts and has come up with a solution by offering their events via both webinars and live events nationwide, starting in California and Nevada.
The tour will start at The Venetian Hotel (http://www.venetian.com) in Las Vegas June 5-7 and continue nationwide.
Loik has recruited business partners as well as an ex-banking insider, Mr. X, the former Head Loss Mitigator from one of the nation's largest lenders.
"We want to peel back the curtain on the lending crisis," says Loik. There are many people terrified sitting on their money in CD's and savings accounts that are doing nothing with it.
Larry says, "Get the economy rolling by investing in American Real Estate. It's the best way to make a fortune now."
The REINclub has found that many people have relatives that would be willing to lend their family funds on good real estate properties but don't know how to do it.
There seems to be a belief in the industry that the Chinese will come in and be the next Countrywide (http://www.countrywide.com). Right now the Chinese are buying up everything that they can. That belief could very well become a reality in the near future.
"America is on Sale," screams Mr. Loik. "Investors from all countries except America, are buying up properties in the USA." Now is the time to buy. If the banks won't lend you the funds, your relatives and friends will. They merely have to be educated."
"If you want to make a higher return on your funds that are sitting around in your savings account, you too can learn the secrets that the banks already know. All you need is the education."
The Real Estate Investor Network Inc is offering free education on The Secrets of Private Lending, what the banks don't want you to know.
For more information or to RSVP for any free events, contact The Real Estate Investor Network Inc (REINCLUB.com) or call for details or call 818-889-6006.
Experts, gurus, developers, builders and other interviews with Mr. Larry Loik can be heard on a REINCLUB's Top Ten podcast on Apple's iTunes (http://tinyurl.com/2c2tx8). Mr. Loik can be heard on Las Vegas radio stations KOMP 92.3Fm and 97.1Fm The Point.
###