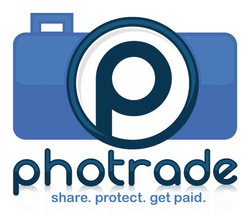 After many years of shooting, I realized that I needed a place for all my photos-but I also wanted to share, sell, print and protect all of them. I had to go to 5 different sites to do everything
Cincinnati, OH (PRWEB) June 10, 2008
Photrade.com (http://www.photrade.com) announces the first free photography website where users can share, protect and make money from their photos. The Photrade.com beta site--available now to select private users before its full, public rollout later this year--is designed to give photographers a comprehensive platform to consolidate everything a digital photographer needs, all in one convenient site.
"After many years of shooting, I realized that I needed a place for all my photos-but I also wanted to share, sell, print and protect all of them. I had to go to 5 different sites to do everything," said Andrew Paradies, CEO of Photrade. "I needed one place that could do it all, so I created that place, and Photrade was born."
Photrade.com has the most ways to make money from your own photos, for both professionals and hobbyists alike. You can sell stock, prints and merchandise and also make money through Photrade's patent-pending AdcosystemTM. The AdcosystemTM provides free, ad-supported, legally-licensed images to online publications and blogs--and the photographer gets paid for every view, every time.
Photrade is developing as an emerging marketplace, one that gives more control to the photographer--allowing them to decide who, where and how the image is used and to be able to set a fair price for its usage.
"Photrade gives photographers a new way to support their livelihood," said Paradies. "Also, with digital cameras constantly improving, amateurs are taking better photos. We want to give them a place to make money too, along with the pros."
Photrade also provides users with unparalleled protection for their photos. The newest feature--custom watermarking--allows users to protect their photos and insures proper credit when the image is shared, helping to avoid image theft and copyright misuse.
"Photography is at a point where people are weary of seeing their images misused," said Paradies. "They want to be able to share their creative output safely, and not have to pay a premium price for that protection. We created Photrade with that in mind."
About Photrade.com
Photrade is the first free photography website where photographers can protect, share, and make money from their photos. Photrade creates an entire photo marketplace within one site, bringing sharing, selling prints, selling stock and providing free ad-supported legally licensed image content all under one domain.
Photrade is based in Cincinnati, OH and was founded by CEO Andrew Paradies in 2006. To schedule an interview with Andrew Paradies, or for more information, contact Krista Neher, VP Marketing at Krista @ photrade.com or via phone at 513-240-0549 or visit http://www.photrade.com/press.php for media resources.
###