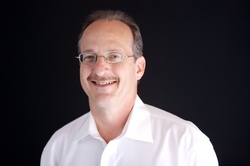 She wouldn't need a resume. She could name her job.
San Mateo, CA (PRWEB) June 4, 2008
The president of one of the nation's leading professional resume writing services has offered to write a free resume to help Hillary Clinton pitch her qualifications for an eventual position in the Obama Administration.
Shimmering Resumes, a professional resume writing service for executives, is concerned about job prospects for the former First Lady and believes it can help her take that big next step up in her career.
Freiberger says Clinton should not blame herself for her faulty strategy or public distaste for her attacks on Senator Obama. "Self-blame, even when fully justified, will harm her morale," said Freiberger, who includes morale-boosting among his services along with resume writing. "The past should not exist for her, except when it serves her purposes. Maintaining morale is key to her quest for power," he added.
Freiberger recommended that Clinton take a look at his website, http://ShimmeringResumes.com, which offers plenty of career development and resume writing guidance. "If she calls," he said. "I'll tell her: 'This resume is the most important document of your life.'"
Freiberger said he is not advising Clinton about abandoning her quest for the Presidency. "The numbers don't look good," he said. "But she wouldn't listen to me any more than she listens to the newspaper columnists, so why try to persuade her?"
Nevertheless, Shimmering Resumes' president said that he could foresee a role for Hillary in an Obama administration. "And not as Michelle Obama's speechwriter," he said. "With the right resume and proper interview counseling, Hillary could actually get an official position in an Administration. I would target her resume toward Secretary of Health and Human Services or Secretary of State."
What If McCain Wins?
And should John McCain win the Presidency, what could Hillary do? "She could take full credit for his election," said Freiberger. "She wouldn't need a resume. She could name her job."
Shimmering Resumes periodically offers its services free to noteworthy public figures facing career challenges. If you are such a person, send a note to info@shimmeringresumes.com.
About Shimmering Resumes
Shimmering Resumes is a nationwide resume writing service and career counseling business, with its website at http://www.ShimmeringResumes.com.
Contact:
Paul Freiberger
President, Shimmering Resumes
1-877-796-9737
Paul(at)ShimmeringResumes.com
###