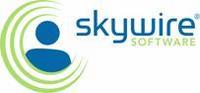 This has enhanced our ability to streamline the state filing process and bring new products to market quickly The insight we have gained by using Tracker to monitor the entire process also has given us great insight into overall performance and allowed us to better utilize staff resources.
Frisco, TX and Seattle, WA (PRWEB) June 2, 2008
Insurers credit Skywire Software's compliance application, Tracker, for accelerating the state filings process - and helping to speed the time-to-market for new products.
Since deploying Tracker, Allstate Insurance has reduced not only the time it takes to file, but also the average time required to receive DOI approval. The company's filing department is now able to submit Department of Insurance forms sent in by product development teams on average in one day, a drop from an average of five to six days prior to the deployment of Tracker. It also obtains approval for a product in all 50 states in 44 days on average.
"With Tracker we're able to automate the preparation and submission of state filings," said Bonnie Whittman, director of State Filings at Allstate Insurance. "This has enhanced our ability to streamline the state filing process and bring new products to market quickly The insight we have gained by using Tracker to monitor the entire process also has given us great insight into overall performance and allowed us to better utilize staff resources."
Another leading insurance carrier has reduced the time it takes to assemble and submit a filing from 15 to about seven days since deploying Tracker. The percentage of submissions initially returned without approval also has declined.
Skywire Software's Tracker provides "one-stop shopping" for all activities related to a filing - including a repository of filing forms and documents - and tracks the history of work that has been completed. Tracker also is the only software solution on the market that provides complete seamless integration with the System for Electronic Rate and Form Filing (SERFF), allowing carriers to submit filings electronically from within the Tracker interface. Two-way communications capability in Tracker allows insurers to send and receive communications with SERFF. This enables carriers to automate the entire process, from research and preparation to submitting and tracking the status of a filing.
Tracker also can be integrated with Skywire Software's Launcher application for a comprehensive product development and compliance solution. Launcher provides a browser-based interface where users can collaborate on the forms, documents and language used in developing new insurance products. Actuaries, underwriters, marketers, lawyers and other insurance professionals can post questions to each other, read the responses, upload documents and forms, and route them to the appropriate parties for approval via Launcher's workflow capabilities. Everyone involved in the highly collaborative cross-functional process can immediately view all the information related to a product development initiative and track its status.
"Getting new insurance products to market quickly is critical in helping insurers keep pace with competitors and capture more customers," said Debbi Marquette, director of compliance solutions for Skywire Software. "Having our customers cite Tracker as part of their success in improving their product development and state filing processes underscores our commitment to providing software that helps insurers solve key business challenges and further validates our domain expertise."
Join Skywire Software at IASA:
Insurers can learn more about the benefits of Skywire Software's compliance solutions and its portfolio of business and customer communications management (CCM) software by stopping by the company's booth #221 at IASA this week in Seattle. Several Skywire Software customers also are presenting two technical sessions:
Session # 173 - Customer Communications Management (CCM) in the Insurance Enterprise
When: Monday, June 2, 1:45-3:15 p.m.
In this session 2008 Celent Model Carrier FBL Financial Group, Inc., will share lessons learned during the company's conversion from its legacy system to a new document automation solution. The session will be co-presented by Celent. Earlier this year the industry advisory firm cited Skywire Software's Documaker as "the most widely used document automation tool in the industry" in the report, Document Automation Solution Vendors for Insurers 2007.
Session # 276 - Data Models and SOA: A Model for Business Intelligence Success
When: Monday, June 2, 3:30-5:00 p.m.
In this session a panel of IT executives from Insurance House, Island Insurance and Great American Insurance Company and industry advisory firm Novarica will discuss the benefits of implementing an insurance-specific data model to support their SOA strategies, improve data management and governance, support analytics and reporting tools, and ultimately drive improved business performance.
Visit http://www.skywiresoftware.com to learn more and to download product information, the FBL Financial Group case study or the Celent report.
About Skywire Software
Skywire Software is a leading, global software company serving the insurance, financial services, legal and professional services industries. The company develops industry-specific software products that help companies integrate processes, people and information. With products and services that span a range of key functions, including rating, rules, underwriting, business intelligence, data movement, and enterprise-wide document automation and compliance, Skywire Software is dedicated to providing an unparalleled customer experience to more than 2,400 customers in 45 countries worldwide, including 1,450 insurance customers. For more information, contact Skywire Software at 1-800-735-6620 or visit http://www.skywiresoftware.com
3000 Internet Blvd.
Suite 200
Frisco, Texas 75034
Phone: 972-377-1110
Fax: 972-377-1109
http://www.skywiresoftware.com
© Skywire Software is a registered trademark. All other names, brands or products referenced are the service marks, trademarks or registered trademarks of their respective companies. All rights reserved.
###