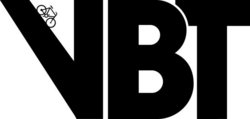 When we were deciding on a destination for cycling in Spain, we chose Andalusia for its undeniable beauty
(PRWEB) June 5, 2008 –-
Bikers looking for a unique European vacation package can sample the splendors of Southern Spain with VBT Bicycling Vacations' newest bicycling tour 'Spain: Under the Andalusian Sky.' This 10-day itinerary through Spain's sunny southern province debuts in November, 2008.
"When we were deciding on a destination for cycling in Spain, we chose Andalusia for its undeniable beauty," said Gregg Marston, VBT president. "This is the Spain of vast, open plains, rustic farmhouses, and entrancing white villages. Cycling through them is truly a magical experience. And of course, in Andalusia, the sun shines almost all year."
Rich cultural discoveries set this bicycling vacation apart. After an overnight stay in Seville, birthplace of flamenco, the program begins in Palma del Rio. From here, riders can choose cycle routes into the magnificent Guadalquivir River Valley to Carmona, a charming hilltop town overlooking the plains. Then bikers continue to Cordoba, where a free day allows for exploration of the Mezquita cathedral, and a visit to a hammam, or Arab spa. Leaving the city, VBT's route traces the Wine Road of the Cordillera Subbetica mountain range and continues to Zuheros, a stunning pueblo blanco, or white village, overlooking the countryside and olive groves. Along the way travelers will sample local vintages at a countryside bodega, help a Spanish chef prepare paella, and sample sangria and Jamón Ibérico. The vacation package concludes in Granada, where bikers may visit the sprawling palace of the Alhambra.
Trip extensions are available in Seville and Barcelona. The first departure is scheduled for October 31, 2008, with additional dates through 2009. Prices for the ten-day vacation package itinerary start at $3095, including round-trip airfare, eight nights of lodging in authentic local accommodations, use of a VBT bike, and full van support.
VBT Bicycling Vacations was named "Best Biking Outfitter on Earth" in a 2007 survey of more than 200 adventure travel outfitters by National Geographic Adventure magazine. Outfitters were ranked in six categories: education, sustainability, quality of service, spirit of adventure, references, and best overall. VBT emerged as the best overall in the Biking category.
Founded in 1971, VBT Bicycling Vacations offers 27 deluxe bicycling tours in 18 countries worldwide, including destinations in Europe, Costa Rica, New Zealand, Vietnam, Thailand, South Africa, Canada and the U.S.A. VBT promises its travelers worldwide bicycling and discovery vacation packages at the best value, guaranteed.
Bikers who would like to find out more about VBT Bicycling Vacations' newest vacation package, can visit http://www.vbt.com or for reservations, call 1-800-245-3868.
###