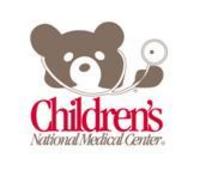 Our pediatric hematology and oncology specialists are thrilled to have the opportunity to bring even more of our clinical expertise and family-centered care directly to families where they live
Washington, DC (Vocus) June 3, 2008
Children's National Medical Center is pleased to announce the expansion of the Center for Cancer and Blood Disorders of Northern Virginia in Fairfax. The new center expands the presence of the largest pediatric cancer group in Northern Virginia, and increases access to Children's National's pediatric subspecialists in leukemias, solid tumors, and brain tumors. Children's National provides the region's only pediatric access to national phase one clinical trials through membership in Children's Oncology Group and the Pediatric Brain Tumor Consortium.
"Our pediatric hematology and oncology specialists are thrilled to have the opportunity to bring even more of our clinical expertise and family-centered care directly to families where they live," said Marianna Horn, MD, medical director of the Center. "As the only hospital in the region dedicated exclusively to kids, Children's National provides world-class treatments and unrivaled access to cutting edge pediatric clinical trials to our patients and families."
The new facility doubles the space available for patient care, and includes:

Ten pediatric hematology and oncology specialists in neuro-oncology, solid tumors, transplantation, late effects, and sickle cell disease.
A full time support staff of pediatric nurses and physician assistants.
Expanded private bays for long infusions and transfusions.
An on-site laboratory for immediate blood count and blood chemistry results.
Medications for infusions distributed by an on-site pediatric pharmacist.
The new Center was designed with the input of families and patients to incorporate elements that ease stress for families with a child undergoing strenuous outpatient treatments. Family-centered amenities include complete psychosocial and mental health support for patients, their parents, and siblings, including an art therapist and child life specialist on site, a café located in the building, and more convenient location for bus transportation.
The Center is now located at 6565 Arlington Boulevard, Suite 200, Falls Church, VA 22042. The new phone number is 703-531-DOCS (3627) and the new email address is cccbd@nova.com.
Contact:
Jennifer Leischer
or Emily Dammeyer
202-476-4500
Children's National Medical Center, located in Washington, DC, is a leader in the development of innovative new treatments for childhood illness and injury. Among the top pediatric hospitals in America, as ranked by both U.S. News & World Report and the prestigious Leapfrog Group, Children's has served the nation's children for more than 135 years. Visit our web site at http://www.childrensnational.org
###