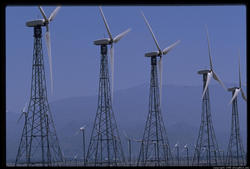 Skyrocketing energy prices are making the job market increasingly tight for construction and engineering companies
Highland Lakes, NJ (PRWEB) June 19, 2008
"Skyrocketing energy prices are making the job market increasingly tight for construction and engineering companies," warned Mary Petnel, energy industry expert and President of Talent Select Inc., a top energy consulting and recruiting firm.
"There are several factors contributing to the shortage of energy services professionals across the country, but especially in California," said Petnel. "The high cost of electricity and natural gas coupled with Investment Tax Credits (ITCs) of up to 30% for solar projects, has created a sort of California Green Rush," she continued.
One of the fastest growing segments of the energy industry is known as Energy Service Companies. ESCOs help clients reduce energy costs through the design and installation of efficient technologies, especially in the areas of HVAC, water and lighting. According to Petnel, as the price of energy has risen, the scope of work has expanded from demand-side energy retrofits, to include a wide range of renewable energy solutions on the supply-side.
"This is the tightest job market I've seen in the energy industry in over twenty years of recruiting, said Petnel, "There is such a dearth of experienced operations personnel, such as project engineers and project managers, they're like gold!" she said. Salaries have increased and signing bonuses have become commonplace. The hot market has prompted Talent Select to increase its staff by twenty-five percent in an effort to keep up with demand.
Ms. Petnel said that the overheated market has also resulted in an increase in the consulting services side of TSI. "Clients are asking for our help to ensure that compensation and other job-related components are in line with their competition so as not to lose valuable talent."
"In addition," she continued, "our retained search work has increased thirty percent as companies are struggling to hire. Conventional methods such as advertisements and internet job boards are simply not yielding the quality or level of technical expertise required in a niche industry with evolving technologies."
"ESCOs, architectural design firms , engineering firms and design build contractors who play in the energy space are witnessing the perfect storm of high energy prices, great advances in energy conservation and renewable technology coupled with aggressive government rebate programs," explained Petnel,
There appears to be no end in sight. The ITC's now due to expire at the end of the year are expected to be renewed. In addition, the Department of Energy (DOE) forecasts utility energy efficiency programs are expected to grow by at least 15% per year with ESCO revenues projected to increase by 22% per year. "This sort of growth will continue to exacerbate the problem of finding and retaining the most talented engineers, project/construction managers and business development professionals," Petnel concluded.
About Talent Select, Inc.: TSI is a privately held consulting and retained recruiting firm that specializes in the Energy, HVAC and Construction Industries. Clients include companies such as Chevron Energy Solutions, Siemens Building Technologies, Kratos Defense and Recurrent Energy. Formed in 2004, TSI is owned and operated by industry veteran, Mary Petnel.
About Mary Petnel: President of Talent Select, Inc. Mary is recognized as one of the nation's top recruiters focusing in performance-based contracting, energy solutions (renewable energy, power generation, sustainability), HVAC and construction, Mary has recruited and placed key professionals throughout the United States in many of the industry's most prestigious firms. Mary is a Certified Personnel Consultant.
About Energy Services Companies: An ESCO develops, designs, installs, and finances projects which improve energy efficiency and maintenance costs for facilities over a seven (7) to ten (10) year time period. ESCOs generally act as project developers for a wide range of tasks and assume the technical and performance risk associated with the project.
# # #