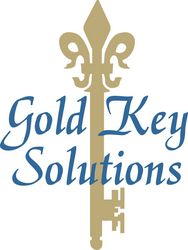 that restaurant we enjoyed so much the last time we were here
Augora Hills, CA (PRWEB) June 9, 2008
With its rich history, exclusive island location, fabled guest roster and unparalleled service, the Hotel del Coronado is hailed as one of the world's top resorts - for good reason. Built in 1888, its original structure rises picturesquely out of the sand with the Pacific Ocean adding a spectacular backdrop to its landmark Victorian-style façade. Catering to leisure and business travelers, the Hotel del Coronado has nearly 800 rooms and more than 65,000 square feet of high-tech meeting space. The San Diego, California resort has played host to kings, presidents, celebrities, and even a ghost or two.
'The Del,' as its friends call it, receives rave reviews in travel, business and bride magazines, upholding its 120-year tradition of outstanding service. More than 200 of its 1,100 member staff have been with the hotel for 15 years or longer and two members have achieved the remarkable milestone of over 50 consecutive years on staff. It is that kind of dedication that The Del's thousands of guests each week have come to expect.
Service Traditions with a Modern Twist
According to Chef Concierge Eddie Rose, the hotel's focus on guest service is also the reason the resort maintains a year-round, full-time concierge staff of 10, with five more added during the busy summer season. On any given day, Rose says, there are seven concierges available to immediately respond to guests' requests, which can range from the sublime (purchasing Rolex watches) to the unusual (delivering 'singing chicken' telegrams). When not actively engaged in providing concierge services, they are staffing three desks in the hotel lobby for easier access by both the hotel's guests and the numerous tourists who wander through the property each day. This unique twist on the familiar walk-up station is just one more example of The Del's creative commitment to service.
Rose's team also implemented The Concierge Assistant® (CA), an easy-to-use software program from Gold Key Solutions that automates the information-rich aspects of their highly personalized service. "We use CA to keep us on track and create much greater efficiencies within our organization," Rose said. "The system enables us to provide better, quicker guest service so requests are answered professionally and on time."
VIP Service ASAP
Rose, who is responsible for all VIP and repeat guests, says CA is a great communications tool between staff, particularly when a concierge must pass along a guest request to another staff member because of a shift change. The concierge assistant software tracks what has been done and alerts the other concierges about what is still required by the guest. Additionally, the system allows Rose's staff to track history on all prior guests so if someone asks for reservations at "that restaurant we enjoyed so much the last time we were here," the staff can type in the guest's name and immediately pull up the restaurant and the time and date the guest last dined there. "It really impresses guests that we provide that scope of information for them in seconds."
There are many benefits to using CA, Rose notes, and tops the list with:

Instant Access to Information
Guest information archives
Guest profiling
Organizational efficiencies
Better staff communications
Provide detailed itineraries
"When I started as Chef Concierge at The Del nine years ago, we did not have CA," Rose said. "We used to leaf through a stack of handwritten notes and had to decipher the often illegible writing. The Concierge Assistant definitely makes us more efficient. The less time we have to spend searching for information, the more we can dedicate to assisting our guests. Time is money for most of our guests, and they want to spend their time on property focusing on their vacations or important business matters, not waiting for answers or service from us."
Using that same focus on service that launched the famed Hotel Del Coronado more than a century ago, Rose and staff are carrying on a storied tradition, but with a uniquely 21st Century twist.
About The Hotel del Coronado
Rising from water's edge on the quaint Island of Coronado in San Diego, the Hotel del Coronado is considered one of America's most beautiful resorts. A classic historic hotel, The Del was built in 1888 and designated a National Historic Landmark in 1977. Today, The Del offers travelers every contemporary convenience in an enchanting Victorian atmosphere. It is a combination that moved USA Today to call The Del "one of the top ten resorts in the world." For those seeking a romantic getaway, The Del offers a quintessential Southern California resort experience. It's also the perfect family friendly vacation destination, offering abundant recreation options as well as seasonal teen and children's programs.
About Gold Key Solutions
Gold Key Solutions ' The Concierge Assistant improves guest services and staff communication by creating orderliness and accuracy throughout the entire concierge process for hotels of all types. The Windows-based software application increases staff efficiency and reduces expenses by automating all guest services activities and reporting, allowing managers to put in place a standard of excellence that may be continually refined. The Concierge Assistant is used by over 400 full-service Ritz-Carlton, Marriott, Hyatt, Starwood, St. Regis, Four Seasons and other quality properties. The Concierge Assistant is also employed by many residential living properties and by personal assistant and professional concierge companies to optimize services to each client.
Contact:
Hotel del Coronado
Lauren Ash Donoho
Director of Public Relations
Hotel del Coronado
Phone (619) 522-8041
http://www.hoteldel.com/
Gold Key Solutions
Newton Gore
Phone: (818) 865-0006
Email: newt @ goldkeysolutions.com
http://www.goldkeysolutions.com/?campaign=PRWebHotelDelJune92008
Media Contact:
Julie Keyser-Squires, APR
Softscribe Inc.
Phone: 404-256-5512
Email: Julie @ softscribeinc.com
http://www.softscribeinc.com
###