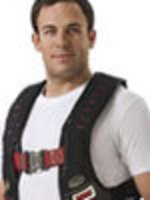 McFarland, WI (Vocus) June 4, 2008
Online video is becoming the primary way to inform their customers of the best safety practices in fall protection says the staff at Snugharness.com. It is also the most entertaining way to explain how safety equipment works for all construction companies using fall safety equipment on the jobsite.
The staff at SnugHarness.com began making fun observations of the fall protection equipment terms when the company launched a new website in 2006. The purpose was to demystify fall protection safety language and make it easy to understand. They want to help you comply with OSHA safety standards.
The fun video approach was introduced to help make safety recommendations more lively online. They believe that the approach makes it enjoyable for construction companies looking for fall protection solutions. Visitors can find short video features throughout the SnugHarness.com website.
The idea to produce DVD's with the most popular videos surfaced when a customer asked permission to use one of the videos for a safety meeting. Now a new Rescue and Retrieval DVD introduction is available for anyone who wants to spice up a safety meeting…They provide it free. You pay only a small charge for shipping.
Caution: All of the SnugHarness.com safety video introductions contain some humor.
Sometimes their humorous approach does not fit someone's personal style. If you object, then please do not watch or order this video. Check it out on the website before you get it: SnugHarness.com
The staff believes that they can have fun when providing serious Fall Protection Safety Gear to save your life. It just might help get your workers to wear the equipment that will protect them while on the job and on the roof.
You should supplement their fun safety video introductions with OSHA training courses or other in-depth courses that discuss Fall Protection in a detailed way. Do what it takes to keep your workers safe, but have fun while reminding them to be safety compliant.
SnugHarness.com takes the time to group all the hard-to-find fall equipment safety products in one place. You can find the best tools, anchors, safety harnesses, and protective gear to make your life on the roof a whole lot safer.
Located in the heart of Wisconsin…. where a good days work is valued, the SnugHarness.com staff of experts never fall from the task. The staff delivers straight talk on what works best for you and then ships it fast. They want to keep you snug and safe.
###