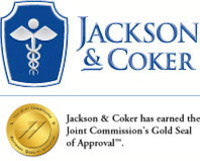 In your opinion, why are doctors who are at risk hesitant to seek professional mental health treatment?
Alpharetta, GA (PRWEB) June 4, 2008
Physician suicide is generally a taboo topic within the healthcare community, but it is a reality that affects everyone who is associated with doctors who either attempted or actually committed suicide. To minimize suicide events among practitioners, the healthcare community is advised to increase awareness of the warning signs, minimize the stigma associated with depression, and provide intervention to those who are at risk, according to physicians that participated in a recent survey commissioned by Jackson & Coker.
"Raising Awareness Concerning Suicide," an 18-question survey, was e-mailed to physicians and health professionals during the month of May. Doctors practicing in major physician specialties were surveyed, with 985 individuals responding.
The majority of respondents were male (55%). Three percent were under 30 years of age, and 16% were over 60. Responses were fairly evenly distributed among age categories from 31 to 60.
Personal awareness of physician suicide:
The survey showed that 69% of respondents were generally aware of issues regarding physician suicide, whereas nearly one third admit that they are not very familiar with the issues as to why doctors take their own lives.
Despite the general awareness of physician suicide, respondents acknowledged general hesitancy in discussing the issue. Although 40% of participants said that they occasionally discuss physician suicide, more than half admitted that they "never" discuss the topic with colleagues or friends.
Considering the statistical incidence of physician suicide (over 300 per year in the United States), the majority of respondents felt that there needs to be greater awareness of the warning signs and preventative measures that can be shown by those who know of someone at risk. Twelve percent of participants knew of colleagues who have attempted suicide at least once, whereas 47% knew of colleagues who succeeded in taking their lives.
Profile of suicide victims:
According to the survey results, most suicide victims (male and female) held Doctor of Medicine degrees (95%)--versus those who held Doctor of Osteopathic Medicine degrees.
The vast majority of physician suicides (87%) were male. One third were in the 31-40 age category, and 17% were 51 years or older.
The gender breakdown was noteworthy. Most female physicians who committed suicide were age 41-45 or younger (although a small number were 60 or over). By contrast, male physicians who took their lives were represented in all age groups, especially in the 41-50 year range.
Gender was also significant in terms of those who attempted suicide versus those who completed the job. The ratio of female doctors who attempted versus completed suicide was approximately 2:1. The survey indicated that most male physicians completed--rather than just attempted--suicide after making the determination to take their life.
The percentage of medical specialties represented among those who attempted or committed suicide had an interesting breakdown. The greatest incidence of suicide events occurred among the following specialties (in descending order from 16% to 4.5%):

Family Practice
Internal Medicine
Anesthesiology
Psychiatry
General Surgery
Pediatrics
OB/GYN
The medical specialties cited least frequently by respondents (under one percent) included the following:

Physical Medicine & Rehab
Thoracic Surgery
Geriatrics
Neonatology
Occupational Medicine
Vascular Surgery
Possible causes and warning signs:
Why would well-paid professionals working as valued caregivers take their own lives?
Survey respondents (most of whom were not mental health practitioners) offered their views concerning possible "precipitating factors" that led to a suicide event with which they were familiar. Two thirds of respondents linked suicide with the doctor's workload or occupational stress and burnout. Fifty-six percent of participants cited severe depression, and 26% attributed alcoholism or substance abuse as possibly the chief motivators for suicidal behavior.
What were some of the apparent warning signs that preceded suicide events?
Chief among them (36%) was "withdrawal from social connections." In equal percentages (21%), respondents mentioned the doctor's lack of interest or commitment to professional responsibilities, or self-abusive habits or behavior. It was somewhat surprising that 44% of responses were linked with "no particular warning signs."
Almost half of physicians who attempted suicide are no longer practicing medicine, but 23% are apparently still treating patients. Respondents noted that 32% of those who attempted suicide are receiving regular psychiatric or psychological counseling or treatment.
What more can be done?
At the heart of the survey was this question: "To what extent is the healthcare profession capably addressing the problem of physicians who are at risk concerning suicide?" While 51% believed that not enough is being done to help physicians who demonstrate warning signs, 45% maintained that discussing suicide is generally a taboo topic and not frequently discussed at all.
Participants were also queried: "In your opinion, why are doctors who are at risk hesitant to seek professional mental health treatment?" Topping the list were these reasons:

Concerns regarding professional reputation -- 32%
Fear of loss of job or hospital privileges -- 22%
Societal stigma -- 15%
Feelings of inadequacy as a health practitioner -- 11%
The final survey question asked: "What more could the healthcare profession do to address the problem?" The chief response (37%) was to minimize the stigma associated with physicians who receive mental health care. One fifth of the respondents favored discussing risk factors with young doctors while they are still in residency. Another suggestion offered was to minimize the pressures put on physicians in busy hospitals or practices (11%).
Helping physicians at risk:
Lastly, two healthcare professionals suggest ways the healthcare community can address the problem in a helpful way.
"At-risk physicians, like anyone who is genuinely suicidal, see no options (including the option of seeking help) because they are in a state of profound helplessness and hopelessness," mentions Wade F. Exum, MD, MBA, an Adult Psychiatrist who practices in California.
"The healthcare community must realize and understand that physicians, for many of the reasons stated in this survey, routinely mask their depression and/or suicidal intents. A simple inquiry, such as 'You've been under a lot of stress lately, how are you handling it?' might help. Signs and symptoms of depression or despondency abound, and these should be scrutinized in physicians and colleagues, just as they are in patients," Dr. Exum explains.
Marlene McIntyre, CPMSM, serves as Director, Quality and CVO Services for Jackson CVO, a credentials verification organization.
She comments: "The healthcare industry needs to highlight the fact that depression is often a 'normal' state of life, and physicians are people first and physicians second. Medical staff programs that educate physicians on how to recognize depressive symptoms in colleagues and a system that makes it 'ok' to reach for help without repercussions will go a long way in bringing this problem out of the closet and into the light of day where it can be effectively addressed. Healthy physicians are a requirement for healthy patients--we can't have one without the other."
This conclusion can be drawn from the survey results: By bringing the problem out of the shadows and shedding light on what can combat depression or other precursors to suicide, it's possible to rescue those who are on the brink of self-destructive behavior. Raising awareness of physician suicide should be an ongoing process among all segments of the healthcare community.
The entire survey results can be accessed online at the Jackson & Coker Industry Report.
About Jackson & Coker
Begun 30 years ago, Jackson & Coker is a prominent physician-staffing firm headquartered in Alpharetta, GA (metro Atlanta). The firm has two divisions: Locum Tenens (temporary staffing) and Retained Search (permanent placement). The company matches physicians in over 40 medical specialties--as well as advanced practitioners--with temporary or permanent practice opportunities.
Jackson & Coker is a member of a "family of companies" known as Jackson Healthcare. The corporation provides information technology and human resources solutions to hospitals and healthcare organizations across the nation. Jackson Healthcare was selected by Atlanta Business Chronicle as among "Atlanta's Top 10 Fastest-growing Companies" and designated by Inc. Magazine as one of the "Top 100 Health Companies" in the Inc. 5000's ranking of growing entrepreneurial organizations.
More information concerning Jackson & Coker--along with the monthly Jackson & Coker Industry Report--can be found at http://www.jacksoncoker.com.
###