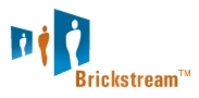 We're very excited about Brickstream's unique technology, and how easily and effectively it can be deployed to benefit South African clients.
Atlanta, GA (PRWEB) June 4, 2008
Brickstream Corporation; the leader in intelligent Video Analytic Appliances, announced they have signed a strategic Reseller Partnership with PeopleStream Technologies (Pty) Ltd, who will work with organisations wishing to understand their customers' behaviour, drive business improvement and optimise their assets.
Brickstream's unique, market leading stereo-vision Clarity is an IP-addressable video appliance that utilises PoE (Power over Ethernet). Clarity is also the first, true 'at the edge' video analytic appliance; requiring no additional hardware or software to cost effectively deliver consistent, reliable and accurate counting, queue, service and tracking data, supported with real-time alerting and performance dashboards. Clarity's three dimensional accuracy levels are far superior to legacy or traditional two dimensional images delivered by legacy technologies such as thermal devices or monocular cameras, resulting in higher quality data upon which businesses can make more successful decisions.
In addition to providing stand alone Key Performance Indicators (KPIs), PeopleStream will utilise this high quality, granular data to deliver more accurate measurement of true performance, identify areas of real opportunity and enhance existing systems such as Workforce/Staff Management, CRM, and ERP for their retail, retail banking and other clients across South Africa.
"Clarity offers partners a proven, extendible and flexible intelligent video analytics platform with which to address all counting, queuing, service, tracking, and real-time alerting needs." said Steve Jeffery, Chief Executive of Brickstream. "We are very excited about forming this partnership with PeopleStream in South Africa and the new opportunity it provides for both companies"
"Brickstream offers its clients powerful insight into what's happening in their space. This, in turn, drives unique marketing and management opportunities, which will give clients a distinct edge in this intensively competitive world. By understanding what people are actually doing, users of Brickstream's technology are able provide better service, improve the use of existing infrastructure, and identify sales and marketing opportunities, in a way which previously was not possible." says John Miller, a director of PeopleStream. "We're very excited about Brickstream's unique technology, and how easily and effectively it can be deployed to benefit South African clients."
About Brickstream:
Brickstream is based in Atlanta, GA, USA and its European Office in Newbury, Berkshire, UK. In 2002, after several years of product development, enhancing and testing, Brickstream launched its BehaviorQITM software to provide comprehensive and automated customer behaviour measurement solutions, which were deployed on thousands of cameras in retail and banking. In 2006, Brickstream introduced Clarity, the first stereo-vision appliance with intelligent video analytics, 'at the edge'. BehaviorIQ software is embedded in the Clarity and optimised for counting, queuing, tracking and real-time alerting and is being successfully utilised for retail, banking and security applications, in fact, anywhere that requires people analysis capabilities, with an unprecedented low total cost-of-ownership and minimal deployment intrusion
About PeopleStream
PeopleStream (Pty) Ltd is based in Sandton, north of Johannesburg. The company has been specifically formed to support and develop Brickstream's business in South Africa. PeopleStream directors, Devon Dalbock and John Miller, have extensive IT and business improvement experience across all major industry sectors. "PeopleStream's focus is on providing our clients with excellent service and a meaningful return on investment".
###