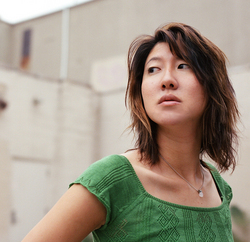 Los Angeles, CA (PRWEB) June 4, 2008
The new Indie music site SukeyRose.com launched as a rare experimental project on May 1. The site serves as a fundraising tool and forum that details an Indie musician's difficulties and successes in producing a high quality album without the involvement of industry bigwigs. One main goal of the project is to raise 100 percent of necessary funds through Indie music supporters, resulting in an album made solely for fans and by fans.
The site is the brainchild of acoustic/pop/rock Indie musician Mia Kim, who envisioned it as an opportunity for Indie music fans to follow the experiences of an independent artist creating an album from start to finish. Unlike popular fan-funding sites such as Sellaband.com or SliceThePie.com, which involve contracts and terms such as 'revenue share,' SukeyRose.com is a grassroots project that takes a simpler and more personal approach to interacting with fans and supporters.
"This project isn't about profit or revenue. It's about having a direct relationship with fans and building a supportive online community. It's about coming together and creating a work of art that I could never accomplish on my own. I think it's a general concept for all of life, but for Indie artists especially, that there comes a point where you can't proceed further on the journey if you are standing alone," Kim said.
Supporters and fans become 'project members' when they choose to participate in the presale and become 'managers' of Mia Kim's music by contributing thoughts and preferences about track order, album art and other fine details. The Sukey Rose Project's goal is to raise at least $15,000 from presales and donations by the end of June. The bulk of the cost will cover producing and recording fees when Kim enters the studio on June 4 with producer Tim Schoenhals. Schoenhals has produced popular singer/songwriter Kendall Payne's successful albums 'Grown" 'and 'Paper Skin,' which consists of songs that have been regularly featured on the hit television series 'Grey's Anatomy.'
As of today, the Sukey Rose Project site has raised a total of $3,790 worth of presales. Producer Tim Schoenhals has also contributed to the amount as a gesture of support for the project and Mia Kim's music.
The newly launched site is a significant milestone in the Indie music realm because it sets a precedent of involving supporters in every aspect of making a successful album, from funding to choosing a release date. Mia Kim's inspiration came from musician Jill Sobule, whose exceptional fan base allowed her to raise more than $80,000 for her own independent project.
Sukey Rose is a name derived from Kim's forthcoming sophomore album entitled, 'Who is Sukey Rose?' More information about the project is available on the FAQ page of http://www.SukeyRose.com.
About Blue Village Media
Blue Village Media is an agency that helps promote the work of independent artists and musicians through publicity and booking.
Contact: Annie Suh
818-217-6959
annie @ bluevillagemedia.com
http://www.bluevillagemedia.com
###