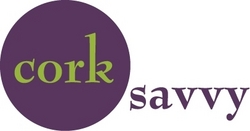 New York, NY (PRWEB) July 2, 2008 –-
In three simply steps, wine lovers can snap, log, and view their favorite wines with CorkSavvy.com's newest application for camera phones. Never again will you forget the delicious bottle of wine you had with dinner. CorkSavvy.com's free virtual cellar helps create personalized wine collections.
Users make the most of this new application by 1. snapping a photo of the wine bottle label using a camera phone; 2. emailing the photo to [email protected] and adding a description like "Crisp, Fruity, and Delicious"; and 3. logging into a personalized CorkSavvy My Cellar account where users can add further descriptions, arrange photos, and catalogue entries.
The website knowingly recognizes email addresses and automatically submits photos in users' virtual wine diaries. As a way for anyone and everyone to partake, the CorkSavvy.com website creates personal accounts for those who haven't already signed up with a first photo submission.
Registration with CorkSavvy.com is free; the virtual wine rack and wine diary, among other tools and features, are all incorporated. Helpful tutorials on the website show new users exactly how to set up and add new entries into their wine racks and wine diaries.
With CorkSavvy's wine rack and wine diary, users can personalize their own catalogue of fine wines, never again overlooking another bottle of delicious wine at a dinner, party or event. The new camera phone application makes adding and updating the wine diary quick and effortless.
About CorkSavvy.com
CorkSavvy.com – the website where wine lovers get savvy – is for wine lovers and connoisseurs alike. In addition to personalized virtual wine cellars, CorkSavvy offers news, recommendations, interviews, a Q & A forum, a calendar of events, and a myriad of other wine resources including searchable databases of vineyards, vintages and restaurant wine lists from around the world.
To create a free CorkSavvy.com account, visit http://www.corksavvy.com
Media contact:
Jamie Goldman
jamie @ corksavvy.com
###