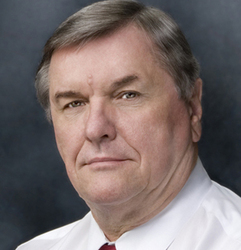 Elmsford, NY (Vocus) July 1, 2008
Planet Data Solutions, Inc., a global provider of integrated legal support services for law firms, corporations and government agencies, today announced Jim Brown has joined the company in the role of executive vice president of business development. In his new position, Brown is developing and leading Planet Data's expanding national sales force.
A twelve year veteran of the litigation support industry, Brown has extensive management experience and expertise, particularly in the area of growing new business divisions and fostering key client relationships. His knowledge and leadership in the ever-changing electronic discovery segment of the legal support services industry are among the assets he brings to Planet Data.
Brown has held senior leadership positions in several of the industry's premier organizations, including: Lason, a multi-national business services firm; IPRO Tech, Inc., a leading litigation software provider; SPi, an international business process outsourcing and litigation support services provider where he served as president and chief operating officer; and most recently with Document Technologies, Inc. where he held the title of senior vice president, leading the development of the company's Discovery Solutions Group.
Prior to his work in the litigation support and services field, Jim held a number of executive and sales management positions in the information systems industry. He holds a BBA degree in information systems and computer science from West Texas State University.
About Planet Data Solutions, Inc.
Founded in 2001, Planet Data Solutions, Inc. is an international leader in legal support technology and data management services for law firms, corporations and government agencies, with a strong reputation for flexibility, high quality, cost effective services with an emphasis on client focus. Planet Data provides a state-of-the-art data center with document management and retrieval solutions that minimize risk and reduce costs associated with large data collections. The company provides high-level consulting, technical support and project management for large, complex litigations, investigations and bankruptcies. Planet Data is a European Union Data Protection Directive Safe Harbor Company with substantial experience involving multi-lingual data and Unicode.
###