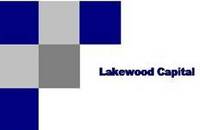 Rowayton, CT (PRWEB) July 1, 2008
Lakewood Capital is pleased to announce that it has acquired Eliason Corporation, Kalamazoo, MI, one of the leading manufacturers of high-impact traffic doors in the nation. Eliason, founded in 1952, provides premium quality traffic doors to leading players across a diverse group of industries including restaurants, retail, hospitals, grocery stores, government buildings, industrial facilities, airports and educational institutions. The broad range of applications has resulted in a product line ranging from heavy duty industrial doors to light-duty double action traffic doors, all of which can be custom designed to meet each customer's specific and unique requirements. Eliason also produces a line of energy saving products including open case refrigerator covers and flexible doors for cooled environments. Partners in the transaction include existing management, Milestone Partners, Midwest Mezzanine Funds, and MFC Capital Funding.
Roger Knight, founding partner of Lakewood Capital, stated, "We are particularly excited about joining with such a strong group of middle market focused partners on Lakewood's first portfolio company. The experience of these groups coupled with the strength and depth of Eliason's management is a powerful combination to steer the Company through its next stages of development. Bringing together the best team and drawing on its collective insight and resources to drive a lower middle market company through its development into a strong, standalone platform is a cornerstone of the Lakewood model, and Eliason provides us with just such an opportunity."
"Eliason's name is synonymous with the traffic door industry. There is not a retail mall, shopping center, food court, airport or amusement park you can visit without seeing an Eliason door in action. We look forward to working with management to build on this solid base to serve an even wider audience as well as continuing to meet the needs of our existing customers, from Starbucks and CVS to the neighborhood grill and hardware stores, with an increasing array of innovative products and services."
John Steffen, President of Eliason Corporation, added, "Partnering with Lakewood and Milestone will provide our management and employees with the resources not only to meet our customers' needs, but also to provide innovative solutions and products to enhance their businesses. We have always prided ourselves on the quality of our products and our commitment to our customers. Our expanded resources and support for investment from our partners provides us with unparalleled opportunities to grow with our customers."
About Lakewood Capital, LLC
Lakewood Capital is a private equity firm formed in 2006 to team with operating management to make control investments in private companies active in the lower middle market. Lakewood targets businesses that have developed a strong position in their core markets and are facing opportunities/challenges as they move toward the next stage of their developments. Lower middle market businesses often reach a point where their existing resources, be they financial, operational or human, need to be expanded to continue to prosper. These times often occur when founding management seeks less active involvement, new market opportunities arise, growth outstrips current capacity, and/or the competitive landscape changes. Lakewood prides itself on partnering with existing management to capitalize on these times of transition, with the mutual goal of building stronger, more dynamic, more competitive operations in the process. For more information, please visit http://www.lakewoodcap.com.
About Milestone Partners
Milestone Partners is a private equity firm that partners with management to invest in leveraged buyouts and recapitalizations. Milestone pursues niche-market leaders that produce or distribute high-margin products or services. Milestone's transactions typically provide liquidity to shareholders of family-owned businesses, facilitate the transition of ownership to key managers, and allow management to capitalize on growth opportunities while maintaining the legacy of the founders. Milestone is currently making investments through Milestone Partners II, L.P., a $120 million fund. For more information, please visit http://www.milestonepartners.com.
For additional information, please contact:
Roger Knight
Managing Partner
Lakewood Capital, LLC
Seven Old Field Road
Suite 1001
Rowayton, CT 06853
203-604-0863 (phone)
203-663-2817 (fax)
http://www.lakewoodcap.com
###