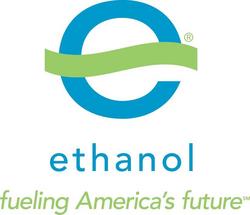 Omaha, NE (PRWEB) July 1, 2008 -–
America's current domestic gasoline production is enough to supply the country's gasoline needs for 149 days. But through the increased use of biofuels and simple conservation strategies, America can extend its supply to 186 days or from January 1, 2009 until July 4, 2009 fueled by domestically produced sources. As America's families pinch their pennies to drive and celebrate our Nation's Independence Day, we are issuing a call for unity in the fight to gain our Energy Independence.
The American public must demand this unity through the choices they make, the support they offer and the products they buy. On July 4th, Energy Independence Day, and through the coming year, stand up and demand unity in finding clean, renewable solutions to our dependence on expensive foreign oil.
To secure our so vitally needed Energy Independence, we must create a more diversified energy portfolio by finding and continuing to develop clean alternative fuels, renewable energy, and by improving energy efficiency. Last year, just seven percent of the U.S. energy supply was from clean and renewable domestic sources such as solar, hydroelectric, geothermal, biofuels and wind energy. We can do better.
Imagine what we could do if we relied only on domestically produced gasoline and conserved the fuel we do use. For example, in 2009 U.S. domestic production of 383 million gallons of gas per day would fuel our cars for 128 days. Add to this the U.S. ethanol industry's projected production of 14 billion gallons of ethanol and we fuel America's vehicles for another 37 days.
We must step up efforts to conserve fuel and find affordable fuel solutions. It's estimated the average U.S. motorist could cut fuel consumption by 4.5 percent annually through steps such as engine tune ups, installing new air and fuel filters, driving at slower speeds, carpooling, consolidating trips, using mass transportation, purchasing flex-fuel or hybrid automobiles and even walking or riding a bike. Across the country this savings would fuel our country for another 19 days. Add it all up, and our country could fuel itself from January 1, 2009, until July 4, 2009 – more than half the year.
To help reach this Energy Independence, the U.S. biofuels industry is leading the renewable fuels effort, providing more than half of our country's renewable energy in 2007. Ethanol alone displaced 200 million barrels of imported oil.
The biofuels industry also is working hard to educate consumers about the environmental, economic and performance benefits of these renewable energy sources – creating demand for and a viable supply of biodiesel, made from vegetable oils and waste fats, and ethanol, created from corn and other grains. With continued research and investment in new technologies, the industry will develop and facilitate change to even more environmentally friendly fuels such as cellulosic ethanol created from waste wood, citrus and food processing wastes and even garbage.
But this is far from enough. To find true and long-lasting sustainable solutions, corporate self interests and political polarization and agendas must be set aside. We must band together in the fight for Energy Independence here in the United States and around the globe.
This July 4th, stand up and help create our Energy Independence – take steps to conserve fuel, fill up with ethanol, make your next car flex-fuel and choose E85 for your flex-fuel vehicle. And, if you can't find ethanol at the pump, ask your fuel retailer to offer this choice. If we work together, in 2009 and beyond perhaps we will be able to truly celebrate our Energy Independence.
Web Resources
Information on Ethanol: http://www.drivingethanol.com
Energy Independence Chart: http://www.drivingethanol.org/pdfs/EnergyIndependence.pdf
Renewable Fuels Now: http://www.renewablefuelsnow.org/
The following coalition of companies and organizations support this message:
2020 Vision
AAM Inc.
Alternative Fuels Vehicle Coalition
American Coalition for Ethanol
American Lung Association of the Upper Midwest
Biotechnology Industry Organization
Biomass Coordinating Council
Buckeye Renewable Fuels
California Ethanol Vehicle Coalition
Clean Fuels Development Coalition
Ethanol Across America
Ethanol Producers and Consumers
Ethanol Promotion and Information Council
Environmental and Energy Study Institute
Kansas Association of Ethanol Processors
Missouri Renewable Fuels Association
National Corn Growers Association
National Ethanol Vehicle Coalition
National Farmer's Union
National Sorghum Producers
National Wheat Growers Association
Nebraska Ethanol Board
Nebraska Ethanol Industry Coalition
North Dakota Ethanol Producers Association
Northwest Biofuels Association
Renew the Earth
Renewable Fuels Association
Renewable Fuels Now Coalition
Set America Free
Steamfitters and Plumbers Local Union #464 Wisconsin BioIndustry Alliance
Wisconsin Ethanol Coalition
###